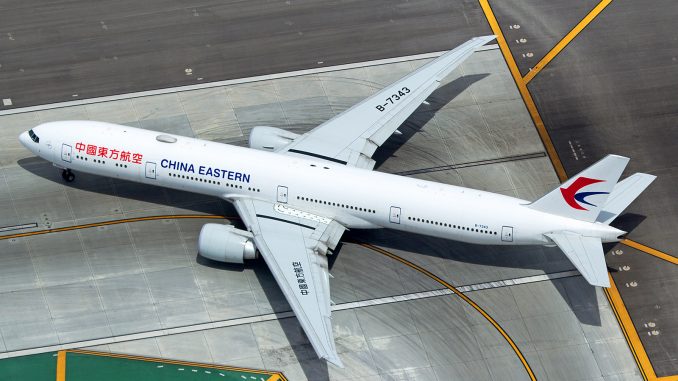 London's Gatwick Airport is seeing an increase in popularity from long-haul airlines as China Eastern Airlines recently launched three times weekly services from Shanghai Pudong Airport to Gatwick, in addition to its already scheduled service to Heathrow Airport. Shanghai the second city in China served by Gatwick, with China Eastern using an Airbus A330-200 between Gatwick and the Chinese metropolis. The additional service to Gatwick provides over 70,000 seats and over 3,700 tonnes of cargo capacity in both directions per year.
"The addition of one of the world's biggest financial centers to Gatwick's route network is very good news for the UK, particularly as connections to China and other non-European countries are set to take on extra significance in the New Year and beyond," Gatwick Airport Chief Commercial Officer Guy Stephenson said.
The airport, second busiest in the United Kingdom, is expected to see further growth in long-haul markets where it has seen strong performance in the past. According to Gatwick Airport, passenger numbers to China are up 54.3 percent during the first half of the current fiscal year. Total passenger numbers passing through the airport are up to 26.5 million, increased by 100,000 passengers from last year.
The number of long-haul passengers and amount of cargo also increased by 21 percent. In August, transatlantic flights recorded a huge surge of passenger loads with the number of passengers to Boston up 74.2 percent and Los Angeles by 36.8 percent. Norwegian Long Haul, which operates a base in London, is also planning to open a route to Rio de Janeiro in March 2019. Gatwick mainly provided service to Europe destinations through carriers such as Ryanair, easyJet and others, but now one in six passengers fly to a long-haul destination.
However, the airport will have to work to maintain traffic on its Asia routes. According to a Cathay Pacific interim report, traffic volumes on its Gatwick flights are yet to catch up with the capacity. The Hong Kong-based airline upped the frequency from its main base to Gatwick to a daily service last year. Additionally, Air China has announced its Chengdu-London route will serve Heathrow instead of Gatwick.

Will has been a travel agent in Hong Kong for almost three decades, as time goes by he hasn't lost his passion for his job, He still has plenty of enthusiasm for the airline industry and airport operations.