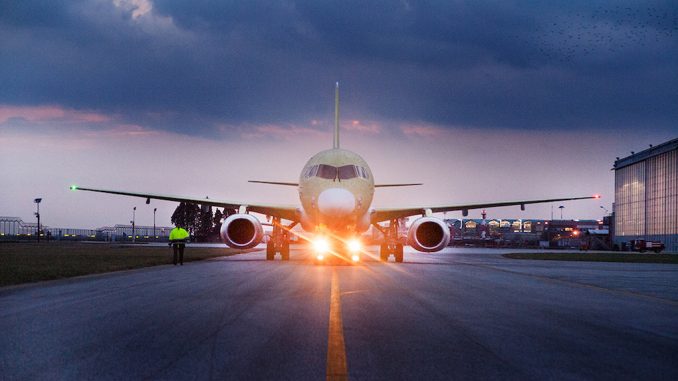 Thai start-up carrier, Kom Airlines, signed a letter of intent Thursday to acquire six Superjet 100 jets (SSJ100s) from Russian aircraft manufacturer Sukhoi Civil Aircraft Company as part of a Russia-Thailand economy panel. According to the agreement, Sukhoi will deliver the aircraft during the 2019-2020 period once the agreement is turned to a firm order in early 2019.
It is anticipated that the agreement will be turned into a firm order in the first half of 2019. The firm deal could also include maintenance, repair, and overhaul services from Sukhoi.
The SSJ100 is the first passenger airplane built by Russia since the fall of the Soviet Union. Kom Airlines has expressed interest in the regional passenger jet earlier this year. The start-up airline will likely configure the aircraft with 100 economy class seats and fly the planes within Thailand and abroad.
Once the deal is finalized, Kom will become the first commercial operator of the aircraft in Thailand. Since 2016, the Thai Royal Air Force operates three SSJ100s in VIP configuration for high-ranking government and military officials.
The aircraft has also been considered by Orient Thai Airlines, which once expressed interest in purchasing at least 12 SSJ100s in 2010. The deal was never finalized, however.
In addition to its deal with Kom Airlines, Sukhoi has confirmed that Russia's Severstal Air Company, which operates flight within Russia, and to Finland and Georgia, has taken its first SSJ100 earlier this year.
Sukhoi has plans to deliver 28 SSJ100s in 2019.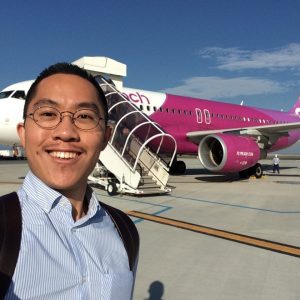 Most people hate long flights or overnight layovers, but Albert loves them. The airport and flying parts of traveling are the biggest highlights of any trip for him – as this avgeek always gets a thrill from sampling different airline cabin products and checking out regional developments happening at local U.S. airports. He's flown on almost every major carrier in the U.S. and Asia Pacific, and he hopes to try out the new A350s soon.

Albert recently completed his undergraduate studies in Business Accounting at USC in Los Angeles and he is currently recruiting for a corporate analyst position at one of the U.S. legacy carriers. During his college years, he interned at LAX for Los Angeles World Airports working behind-the-scenes (and on the ramp) in public relations and accounting. Outside of writing for AirlineGeeks, he enjoys trekking the Hollywood hills, visiting new hotspots throughout SoCal, and doing the occasional weekender on Spirit Airlines.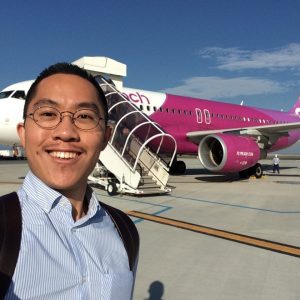 Latest posts by Albert Kuan (see all)