A new start-up airline codenamed 'Moxy' has firmed up an order for 60 Airbus A220-300 aircraft. The order was made under a Memorandum of Understanding last year at the Farnborough Air Show.
The new low-cost airline, which is being led by the founder of JetBlue, David Neeleman, is aiming to fill a gap in the aviation market offering point-to-point flights between secondary airports and attempting to reduce travel times for travelers. Neeleman also founded Azul Brazilian Airlines and is an active member in the revival of TAP Air Portugal. Moxy has been set up with $100 million in capital.
"The A220-300 is the right airplane for a new airline that will be focused on passenger service and satisfaction," said Neeleman.
"With a low cost of operation and spacious cabin, the A220 will allow us to provide passengers with lower fares and a high quality, comfortable flying experience. The A220's ability to operate profitably in thin, underserved markets across a broad spectrum of ranges is unique," he added.
The aircraft will be constructed at the new U.S. assembly facility in Mobile, Ala. This new facility will begin construction at the end of January and will sit alongside the existing A320 assembly line.
"Moxy has its sights set on the future, so I can't think of a better aircraft to put into their fleet than the A220," said Christian Scherer, Airbus Chief Commercial Officer in a press release. "We believe the A220 really is the future of this segment of the market, and the flying public will know from the minute they set foot onboard that they're experiencing the best our industry has to offer."
'Moxy' is aiming to launch operations in 2020. The airline will look to serve airports such as Burbank, Fort Worth, Providence and Trenton-Mercer Airport offering shuttle flights for business passengers with free WiFi and a more flexible, attractive flight schedule, according to the company.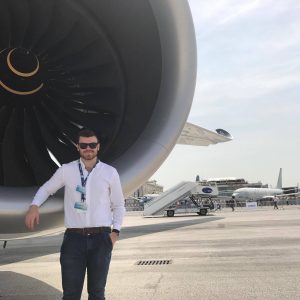 James is a keen aviation enthusiast from the United Kingdom. He has been flying since the age of 13 and today, aged 23, flies the Airbus A319/320 series for one of Europe's largest airlines.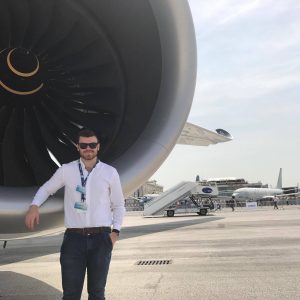 Latest posts by James Dinsdale (see all)