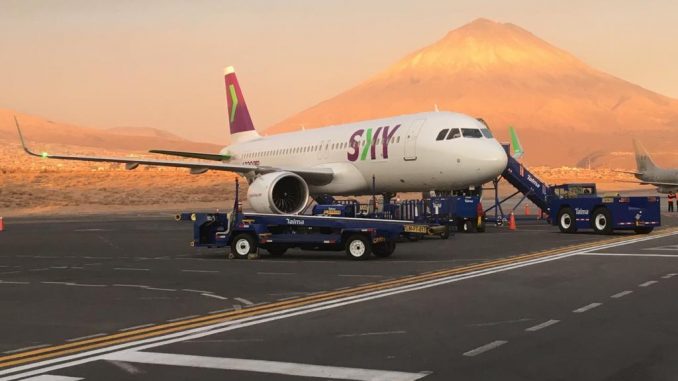 Last year, Chilean low-cost carrier Sky Airline announced plans to set up a subsidiary in neighboring Peru. After a few months of work, the carrier has been granted 34 routes by the Peruvian Ministry of Transport and Communications (MTC), according to a Flight Global report,
Based in the country's capital city of Lima, the airline has been granted flights to destinations including Arequipa, Cuzco, Piura, Chiclayo, Trujillo, Pucallpa and Puerto Maldonado. Although the airline has not made any comments on any route announcements, it has dropped hints on social media that Cuzco, Arequipa and Piura will be the first destinations from its base in Lima.
All three are high demand destinations, with Cuzco being a tourism hotspot region and the latter two important domestic regional economies that have strong business demand from the capital. The airline expects to fly to up to eight domestic destinations by the end of their first year of operations and is keen on beginning international operations in the near future.
In order to solicit routes from Peruvian authorities, Sky had to obtain its operator certificate from the Peruvian General Aviation Authority (DGAC). This process had one of the holding's A320neos, registered as CC-AZC, flying to destinations across the country completing its certification process. Peruvian law allows airlines to operate using foreign registered aircraft, so the aircraft will be able to continue flying for the Chilean mainline in the meantime until the Peruvian subsidiary is closer to beginning commercial flights sometime around April and May.
Sky Peru will launch operations using two A320neos fully optimized to seat 186 passengers. The Chilean holding company has an order for 21 of the next generation aircraft, which will help capitalize its expansion plans as a leading low-cost carrier in the region.
The airline is keen on becoming the second largest domestic operator by 2022 by using fuel-efficient aircraft and having a simple cost structure that allows them to offer cheap fares to flyers. Sky predicts that it can lower ticket prices by up to 40 percent and offer tickets to domestic destinations with prices as low as $18 each way, aided by the economics provided by optimized last generation aircraft.
Domestic Restructuring
Sky's take on Peru continues a shift in the market, from one dominated by LATAM Peru and followed along by a bunch of smaller Peruvian operators, to one made up by a smaller number of airlines that have the know-how, scale and scope to succeed in a changing market.
Last year saw the birth of Irelandia's Viva Air Peru, introducing the low-cost model in the country, offering record low fares and making additional revenue through ancillary fees including seat selection, checked luggage and boarding pass printing at the airport. The same year saw LATAM's strategic adaptation, adopting low-cost elements in domestic operations across its subsidiaries, enabling it to cope with market changes and remain competitive.
For smaller airlines, including Peruvian Airlines, Star Peru and LC Peru, this has added a new layer of difficulties to their business models. Those airlines are characterized by the use of older and more inefficient aircraft with a simpler business structure where ancillary revenues are minimal, combined with their own share of internal issues complicating their success in the market.
LC Peru was recently grounded by the Peruvian consumer protection agency after its aviation insurance policy was suspended, presumably after payment failures. The airline was then declared insolvent by the same entity following a $ 5.7 million debt with American lessor Aircraft Solutions.
Along the same line, Star Peru's lack of transparency has halted organic growth and trammeled expansion opportunities, with the airline reducing capacity and fleet size year after year. This year, the Star Peru signed a strategic alliance with Peruvian Airlines, another Peruvian carrier failing to adapt to changing market conditions; consisting in code-sharing in all of their routes and gain access to a wider combined market.
In October, Star Peru also announced a fleet replacement, phasing out its aging four engine BAE146 for three Boeing 737-300s. This move was seen as a strengthening of relations with Peruvian Airlines and the first step for a merger between both carriers. However, no additional information has been released.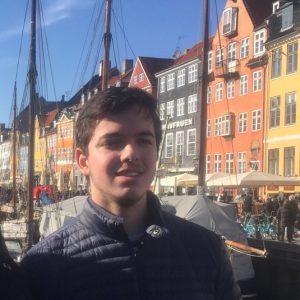 As a geography nerd, Jose has always been fascinated by the complexities of the airline industry and its ability to bring the world closer together. Born and raised in Peru, now studying in the UK. he has travelled around America, Europe and South East Asia. His favorite aircraft is the Boeing 767-300, which he has flown many times during his childhood; although now the A350 is slowly growing up on him.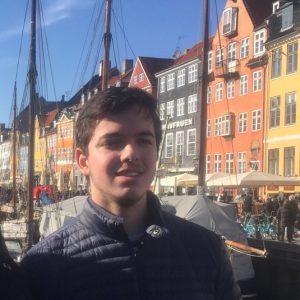 Latest posts by Jose Antonio Payet (see all)