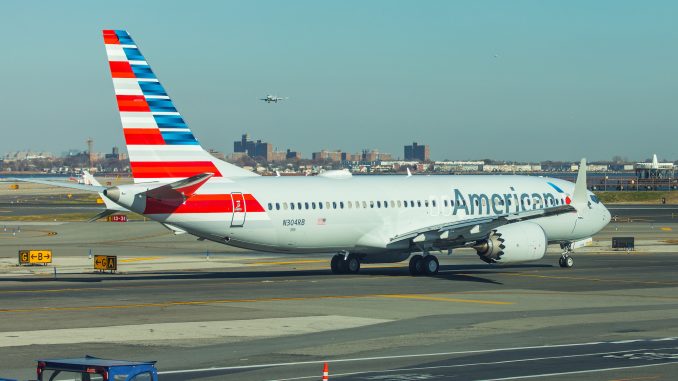 Beginning at midnight Dec. 22, 2018, the U.S. government began what on Jan. 12 became the longest shutdown in the nation's history. Over the course of what has now been over three weeks without a clear path to an end in sight, news feeds have been populated by stories of who is at fault and how the controversy continues to play out with voters across the country.
No matter who is at fault, however, what is undeniable is the effect that the shutdown has had on industries in all sectors, especially those that rely heavily on government regulation or simply government funding in order to function as planned. One among many that has felt those effects is the commercial airline industry.
New Aircraft
One of the less publicized but strikingly impactful pieces of the shutdown has been the inability for government regulators to certify to-be-delivered aircraft for commercial service. While that process has recently begun to get rolling again, as the Federal Aviation Administration (FAA) has recalled some of its nearly 3,000 inspectors to come back to work without pay, aircraft continue to sit unable to fly, and newly-minted pilots are unable to receive final approval for their licenses.
American Airlines
In a statement, American Airlines confirmed that the carrier has taken delivery of two Boeing 737 MAX 8 aircraft, registered as N350RV and N341RW, since the shutdown began. Both planes, however, have not yet entered commercial service as they await the required FAA approvals from inspectors who are currently furloughed as a result of the government shutdown. The aircraft are currently awaiting their approvals at American's maintenance base at Tulsa International Airport.
Silver Airways 
Fort Lauderdale, Florida-based Silver Airways has multiple ATR turboprop aircraft that cannot takeoff with passengers until an inspector signs off on it. The ATR will become the new flagship for the regional airline, known for operating a fleet of turboprop Saab 340s primarily Florida and the Caribbean.
The carrier was not immediately reachable for comment on the matter. However, the airline's CEO told CBS Miami that "We got initial approval in December. We had days scheduled in January with the FAA, it never occurred."
Cape Air
Cape Air is facing a similar problem to Silver Airways as the airline has been preparing to take delivery of its newest aircraft, the Tecnam P2012 Traveller, which is supposed to overhaul the airline's current fleet of Cessna 402C aircraft. Cape Air primarily operates an Essential Air Service-based route network operating throughout the United States and the Caribbean.
Delta Air Lines
Delta Air Lines has had issues arise with its newest Airbus aircraft, as it continues to take delivery of Airbus A220s. A couple aircraft in particular need to join the fleet by Jan. 31 in order for the airline to meet its previously scheduled entry into service, according to an expert speaking to Fortune.  In addition to the A220, Delta plans to take delivery of two new aircraft per week and won't be able to certify those airplanes for commercial flights without FAA approval, the same issue American Airlines is facing.
An airline spokesperson issued this statement to AirlineGeeks regarding the upcoming launch of its Airbus A220: "Delta continues to monitor the situation and will work with the FAA to ensure that the A220 is fully certified when it enters our fleet. No customer disruption or impact to schedules are expected."
AirlineGeeks is currently booked on Delta's first two revenue flights for the A220 aircraft on Jan. 31 from New York's LaGuardia Airport to Dallas-Fort Worth International Airport and Boston Logan International Airport.
The TSA and ATC
One of the most widely-publicized aspects of the shutdown in the airline industry has been the Transportation Security Administration (TSA) officers employed by the Department of Homeland Security and air traffic controllers employed by the FAA who are both considered essential workers and are thus required to work without knowing when they will receive a paycheck. Although all essential workers will be receiving paychecks for the time that they worked, as mandated by Congress, many received paystubs with zeros on them.
One of the first concrete examples of the shutdown's effects was seen at Miami International Airport, where Terminal G was planned to be closed early from Jan. 12-14 owing to large shortage of TSA screeners. According to the Chicago Tribune, over five percent of TSA screeners across the country called in sick Jan. 10, over a 50 percent increase for the same date the year before. So while the problem is by no means contained to Miami, it has, at least publicly, been the hardest hit by those absences.
Any flights that were scheduled for after 1 p.m. out of the terminal were to be moved to other terminals. In addition to the employees of the stores behind security not being able to work, airlines including United and multiple others would have to move flights to other available gates in surrounding terminals.
Those movements, the effects of which are not immediately clear, are just the beginning of the effects being felt in Miami. Many employees who are not employed by the government, but work in stores and restaurants inside Terminal G will not be able to work after 1 p.m., and it is not known whether they will receive payment for missed shifts.
After workers officially missed their first paycheck Jan. 11, the effects are expected to only be exacerbated as the shutdown continues to drag on.
In the Future
One of the key features of this shutdown, in the eyes of voters, politicians and corporations alike, has been uncertainty. Every day, the nation has worked to weigh cautious optimism with the easily-succumbed-to pessimism, especially airlines and airports, which have to prepare for operations should this drag on days, weeks or even months longer as the president has suggested it may.
As the FAA works to bring back investigators and certifiers, some of the key features of the shutdown should begin to dwindle, even as issues like TSA and air traffic controller pay continue to plague those who oversee those bodies. Largely, airlines have been silent, but federal workers and agencies alike have made it clear there will only be one true solution to the troubles going on in the U.S. airline industry: an end to the government shutdown.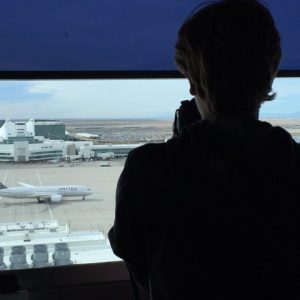 When he was just six months old, Parker took his first flight. From that point, he was destined to love aviation. His mom worked for Southwest Airlines much of his family have been frequent flyers on American Airlines for years, just as Parker is now. In 2015, Parker, inspired by aviation accounts on Instagram, decided to create an account of his own, and he hasn't stopped spotting since. On top of that, Parker has been writing for his school paper since his freshman year and has been writing and doing photography work for AirlineGeeks since August 2016.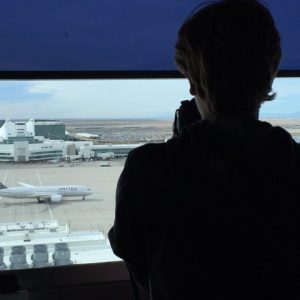 Latest posts by Parker Davis (see all)