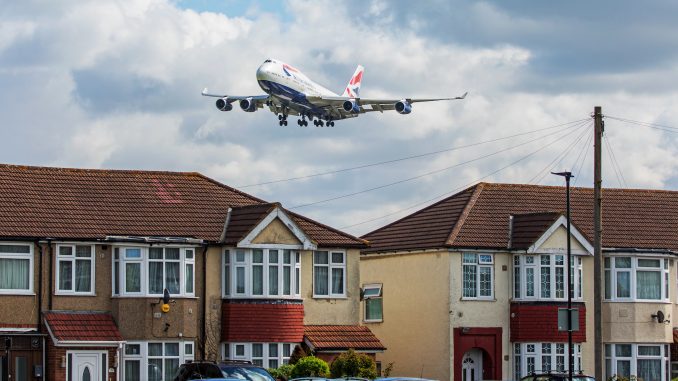 As British Airways prepares to celebrate a centennial of flights this year, the airline embarked on its largest advertising campaign since the 2012 London Olympic Games. The first part of the campaign is a video advertisement which begins airing on Feb. 1, 2019. The video features a Boeing 787 aircraft with a special "BA 100" sticker as well as customers, cabin crew, pilots and engineers from across the airline as they carry out the final touches for a British Airways flight – BA100.
Carolina Martinoli, British Airways' Director of Brand and Customer Experience described the campaign is about "thanking the amazing people who fly with us, work with us and partner with us."
She continued to state: "As it's our 100th birthday, we plan to make this year very special for all of them – past and present – which is underpinned by our ongoing £6.5bn investment program to deliver new aircraft, cabins, service and destinations. Our airline has been forged over 100 years. As we are inherently made by Britain it's fitting that our campaign captures and celebrates everything great about our home nation."
The video advertisement, however, is only a small part of the airline's planned celebrations. The airline will also paint four aircraft in its fleet with retro liveries celebrating the various carriers that merged over the years to become British Airways. American Airlines did something similar in 2015 when it introduced various heritage aircraft from carriers that created the newly merged carrier.
While American Airlines painted its retro liveries on Boeing 737 and Airbus A319 planes, British Airways is planning to fly a fleet of three heritage 747s and one A319. The 747s will join Lufthansa's D-ABYT, the only 747 currently flying a retro livery.
Earlier in January, British Airways announced the first airline it will honor with a special livery: British Overseas Airways Corporation (BOAC). G-BYGC, a 747, will exit the paint shop on Feb. 18 sporting the classic BOAC livery once seen on 747-100s in the late 1960s and early 70s. In addition to the livery, the aircraft will have a decal noting British Airways' 100th anniversary. While it was always presumed that additional aircraft will be painted in other retro liveries to celebrate the centennial, British Airways has not yet publicly stated any additional plans.
Sources close to AirlineGeeks, however, have revealed that the airline is planning to paint three more aircraft with special liveries. The first of the additional liveries will be British Airways' previous livery, dubbed the Landor colors. G-CIVB, also a 747, will fly the Landor livery which British Airways used between 1984 and 1997. The Negus livery, used between 1980 and 1985 will also be brought back to life on G-BNLY, the third 747 to receive a special retro livery.
Commenting on the information regarding the upcoming retro liveries, a British Airways spokesperson told AirlineGeeks, "At present, we are only able to confirm the BOAC livery will be on our 747 G- BYGC."
G-BNLY (Negus livery) will be revealed to the world in March after receiving a fresh coat of paint. G-CIVB (Landor livery) will be retired this November and will only wear its heritage livery for a couple of months.
Aside from the three 747s to receive retro liveries, an Airbus A319 (G-EUPJ) will also receive special colors for the centennial. This aircraft will sport a livery commemorating British European Airways. BEA began flying in 1946 and merged with BOAC in 1974 to create British Airways.
While the dates are still unknown for when the three additional aircraft will receive their special liveries, this aircraft will be appreciated by aviation enthusiasts around the world when they begin flying. In addition to the special liveries, British Airways confirmed that newly delivered aircraft including the upcoming A350-1000 will continue to receive today's Chatham Dockyard livery which the airline currently uses.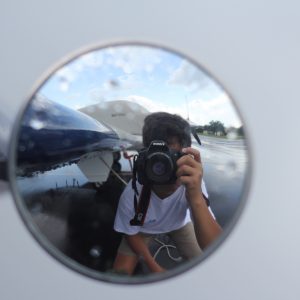 Mateen has been interested in aviation from a very young age. He got his first model airplane at six and has been airplane spotting since he was nine years old. He has always had a passion for aviation and loves learning about different aspects within the industry. In addition to writing for AirlineGeeks, Mateen is also an editor for his high school's newspaper. You can also find him on Instagram (@Plane.Photos) where he enjoys sharing his aviation photography with thousands of people everyday.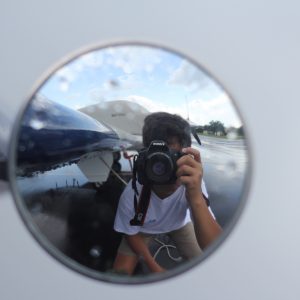 Latest posts by Mateen Kontoravdis (see all)