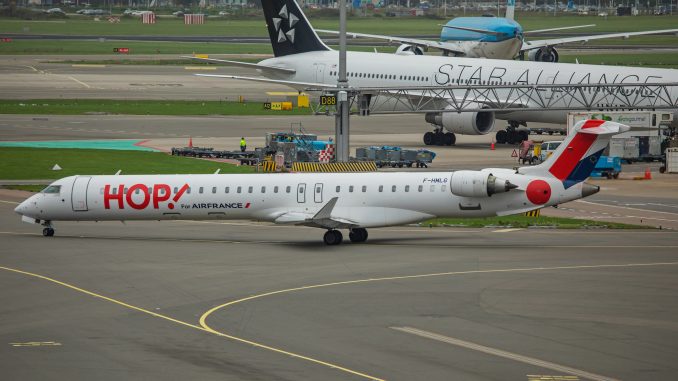 Air France recently announced that the branding on its regional routes and fleet, currently known as HOP!, will be marketed as Air France HOP. This change aims to link the regional flight offerings more clearly to the Air France brand, making it the sole point of reference for customers wishing to travel on the French flag carrier.
This change is part of a process to simplify Air France-KLM's brand portfolio to provide greater consistency for customers.
The Air France-KLM group is built on two strong brands: Air France and KLM. Both brands have their own regional variation, KLM's being KLM Cityhopper. In addition to this, the group also offers low-cost services through the Transavia brand.
The CEO of Air France-KLM Group, Benjamin Smith, said in a press release: "The domestic network, including the regional market currently operated by HOP! is fundamental to the Air France business model, securing its regional foothold and is an integral part of its history and DNA. In the face of competition in this market, we must make our offer clearer and link it more closely to the values and strengths of the Air France brand."
The Air France HOP livery will be very similar to the existing Air France livery to improve brand consistency. Onboard services on HOP! flights and aircraft furnishings will not change as they are currently similar to those of Air France's short-haul services.
This project is in line with a strategy currently being implemented within Air France's short-haul sector. The brand change will have no effect on staff contracts or HOP! flights and customers.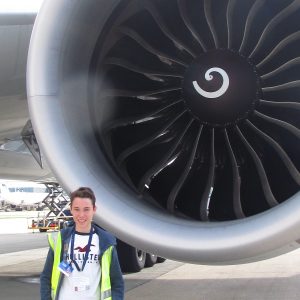 Connor has been in love with flying since the first time he boarded a plane when he was 5 years old. He loves all things aviation, and he hopes to make that his full time career in the future.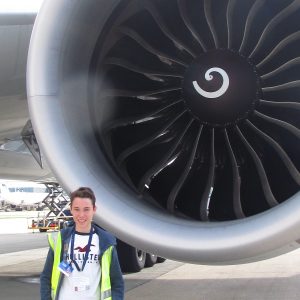 Latest posts by Connor Sadler (see all)