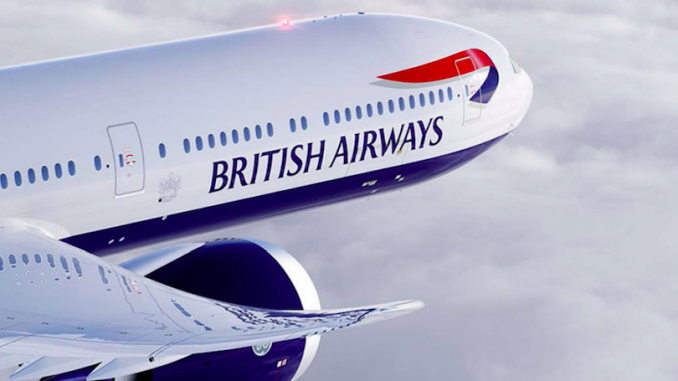 Just days after AirlineGeeks first reported a possible British Airways deal with Boeing for the manufacturer's newest long-haul aircraft, the Boeing 777X, British Airways parent company International Airlines Group (IAG) placed a commitment for 18 Boeing 777-9 aircraft, with options for 24 more in the future. The aircraft will all go to British Airways, one of five airlines in the airline group.
The commitment for these aircraft is in the process of being finalized and holds a value of $18.6 billion at list price, which was almost certainly negotiated down by IAG. Boeing's 777X logbook now consists of 358 orders and commitments for eight customers. Even with this deal, the majority of aircraft are still destined for delivery to Middle East carriers Qatar Airways and Emirates Airline, but British Airways will join Lufthansa as the only European airlines to operate the aircraft.
Etihad Airways recently admitted it will only take delivery of six of the 26 777X aircraft it has on order. The abandoned Etihad Airways production slots will be allocated to British Airways.
The Waterside, Harmondsworth-based carrier will take delivery of its first 777-9 three years from now in 2022. The deliveries of the first 15 aircraft will continue until 2023 with the remaining three aircraft from the original commitment delivered by 2025. The 18th 777X will join the fleet just one year after the final 747-400 is retired from the fleet. The airline confirmed that the 777X will be replacing four older 777-200s in addition to 14 Boeing 747-400 jets.
"The new 777-9 is the world's most fuel-efficient long-haul aircraft and will bring many benefits to British Airways' fleet. It's the ideal replacement for the 747 and its size and range will be an excellent fit for the airline's existing network," said Willie Walsh, IAG's chief executive in a press release. "This aircraft will provide further cost efficiencies and environmental benefits with fuel cost per seat improvements of 30 percent compared to the 747. It also provides an enhanced passenger experience."
British Airways' order for 18 A350-1000 XWBs will most likely serve as replacement aircraft for the remaining 18 747s in the fleet. While the carrier has not yet confirmed this, the airline's four A350 deliveries in 2019 line up with the retirement of four 747-400s this year.
With a slightly wider cabin, the 777X is able to sit between 400-425 passengers in a two class-cabin. British Airways, however, has opted for a premium heavy four class configuration for all of its 777X planes, each seating 325 passengers. Unlike the A350s on order, the 777X will feature a first class cabin. Due to its configuration, the aircraft is expected to be based at the airline's Heathrow Airport hub in London instead of leisure passenger-oriented Gatwick Airport.
General Electric, the only engine manufacturer working on an engine for the 777X, has been chosen to supply over 36 GE9X engines to power the aircraft. With an 8,000-mile range, the aircraft can easily fly to all long-haul destinations currently being served from London.
By 2023, British Airways will be flying a fleet of 74 Boeing 777 jets including 43 777-200s, 16 777-300ERs and 15 777-9s. The airline recently retired its Boeing 767 but also does operate the Boeing 787 Dreamliner.
Onboard the aircraft, passengers can expect the new generation Club World seat and a new World Traveller Plus premium economy seat which will debut this year on the A350-1000 XWB. WiFi is also in the early stages of being rolled out on the long-haul fleet and will most likely be an amenity available to passengers on the 777X.
"British Airways is one of the most iconic international carriers, now in its 100th year of connecting the world with its impressive route network. We are honored that British Airways has selected the 777X as part of its fleet for its next century. Together with the 787 Dreamliner, we are excited for the 777X to help British Airways build on its incredible legacy," said Kevin McAllister, president & CEO of Boeing Commercial Airplanes in a statement. "The 777-9, in particular, simply has no competitor in its class when it comes to efficiency and performance. It is the right-sized airplane for British Airways to efficiently serve long-range routes with heavy passenger demand."
This first 777X recently entered the paint shop and is expected to roll out of the factory by the end of March. The first delivery is planned for next year, with Lufthansa expecting to fly the 777-9 by summer 2020.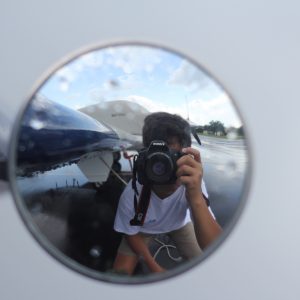 Mateen has been interested in aviation from a very young age. He got his first model airplane at six and has been airplane spotting since he was nine years old. He has always had a passion for aviation and loves learning about different aspects within the industry. In addition to writing for AirlineGeeks, Mateen is also an editor for his high school's newspaper. You can also find him on Instagram (@Plane.Photos) where he enjoys sharing his aviation photography with thousands of people everyday.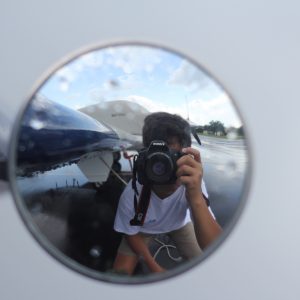 Latest posts by Mateen Kontoravdis (see all)