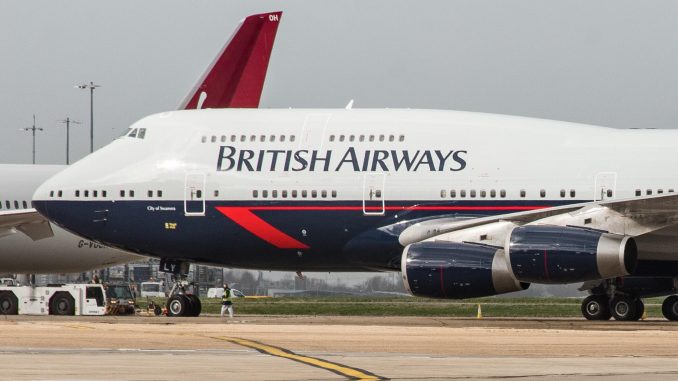 British Airways has unveiled a third retro livery to mark the centenary year for the airline. The return of the Landor livery has been repainted on G-BNLY, one of the airline's 34 remaining Boeing 747-400s.
This is the second retro livery to be painted on a British Airways 747. February saw the airline begin its' retrojet series by unveiling a British Overseas Air Corporation (BOAC) livery on a sister 747, G-BYGC. Last week, G-EUPJ, an Airbus A319 was unveiled with the British European Airways (BEA) livery.
The newest addition arrived at London Heathrow on Saturday morning after being ferried from the paint shop in Dublin, Ireland. G-BNLY's first flight with its new look is to Miami operating BA211.
The new scheme is anticipated to remain in the skies for the next four years as British Airways slowly retires the 747 fleet. The Landor 747 is expected to be withdrawn in 2023.
Landor, named after the agency that created the scheme, Landor Associates, was first unveiled in December 1984 and lasted as a livery until 1997. G-BNLY's new colors include the motto "To Fly. To Serve" and the The Coat of Arms on the tail. The special '100' artwork is also added, as per all retrojet aircraft.
The aircraft has also been renamed the "City of Swansea", which the aircraft was named when the Landor livery was last used.
Alex Cruz, British Airways' Chairman and CEO, said in a press release: "Today's announcement follows the exciting arrival of our BOAC 747 aircraft and the upcoming unveiling of an A319 in BEA colours. The passion and pride we've seen for our heritage liveries so far, from both customers and colleagues, has been both phenomenal and humbling. We're really thrilled to announce Landor as the latest iconic scheme to join the fleet as part of our centenary celebrations and we're sure this excitement will be reflected around the world."
Today's unveiling is the third of four expected retro liveries the airline will use as part of the celebrations to mark 100 years since the formation of Aircraft Transport and Travel Limited, which eventually became British Airways.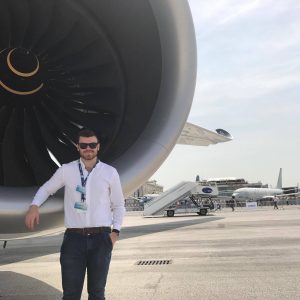 James is a keen aviation enthusiast from the United Kingdom. He has been flying since the age of 13 and today, aged 23, flies the Airbus A319/320 series for one of Europe's largest airlines.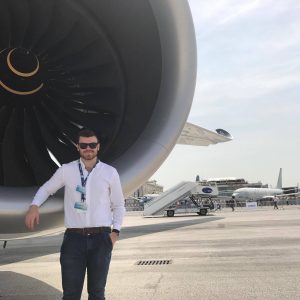 Latest posts by James Dinsdale (see all)