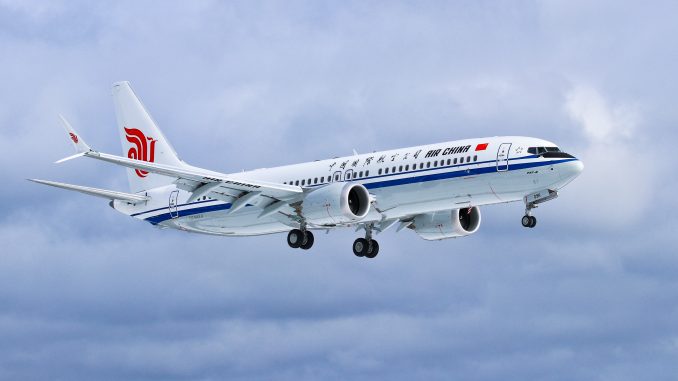 Even though information is still scarce at this point, Ethiopian's ill-fated ET302 flight has triggered a series of decisions of aviation authorities and operators regarding the Boeing 737 MAX.
The Chinese Aviation Authority requested airlines, under its jurisdiction, to suspend operations of the variant, "in line with the management principle of zero tolerance for safety hazards and strict control of safety risks." The total ban of MAX operations must be enforced by operators no later than 18:00 local time on March 11.
Indonesian authorities also have restricted the operation of the 737 MAX. The Directorate General of Civil Aviation stated that the measure aims to ensure "the airworthiness of the aircraft operating in Indonesia."
Cayman Airways has also announced that it would ground its two 737 MAX 8 jets, and there are unconfirmed rumors that the groundings would include more operators worldwide.
On Monday morning, Ethiopian Airlines announced that it would ground its remaining fleet of four 737 MAX 8 jets. The airline, in a statement, said, "Although we don't yet know the cause of the accident, we had to decide to ground the particular fleet as extra safety precaution."
Indonesian authorities, who are still investigating the first 737 MAX 8 accident of Lion Air JT610, are being pushed to call a similar suspension by public opinion and local experts.  Brazilian airline GOL has not confirmed any action yet, and Aerolíneas Argentinas has confirmed that it is following the events closely as an emergency technical team is gathering information to analyze possible further actions. 
While there are certain similarities between the two accidents, the amount of information that has been gathered so far regarding the Ethiopian crash might render the grounding measure as premature. It is true, though, that public opinion has been pushing on the matter.
Major U.S. operators that have the 737 MAX in their fleets have stated that they are monitoring the situation via either Boeing or the NTSB, but no official decision has been announced or anticipated regarding a possible suspension of the variant in their scheduling.
Southwest said that the carrier will "remain confident in the safety and airworthiness of our fleet of more than 750 Boeing aircraft."
The same for American Airlines as they stated, "We have full confidence in the aircraft and our crew members, who are the best and most experienced in the industry."
Canadian carrier WestJet also expressed its confidence in the model: "WestJet remains confident in the safety of our Boeing 737 fleet including our 13 MAX-8 aircraft first introduced in 2017."
European-based MAX operators have said that they are confident in the airworthiness of the aircraft: TUI, with a 15-MAX fleet, said, "We have no indication that we can't operate our 737 MAX in a safe way like we do with all other planes in our network."
Norwegian followed suit with a statement from Tomas Hesthammer, Director of Flight Operations, saying, "We are in close dialogue with Boeing and follow their and the aviation authorities' instructions and recommendations."
At this time, no European operator has taken a grounding measure and the EASA, Europe's aviation regulator, has made no recommendation for any airline to do so.
There are over 350 Boeing 737 MAX delivered and over 5,000 firm orders of the latest generation, in its 737 MAX 8, 737 MAX 9, and 737 MAX 10 variants.
This story is developing. 
Ryan founded AirlineGeeks.com back in February 2013 (actually, it was called Aviation Official, but we've changed a bit since then). From being on the yoke of a Piper Navajo, to visiting about Delta's operations center in Atlanta, Ryan has done it all. in 2016, along with American Airlines, Ryan masterminded AAviationDay at more than 10 locations around the world. The smell of jet fumes in the morning along with the countless number of passionate airline employees keep him enthralled in the industry, always seeking more. You can find him helping out travelers at Reagan National Airport near Washington, D.C. when he's not doing something for AirlineGeeks.
Latest posts by Ryan Ewing (see all)