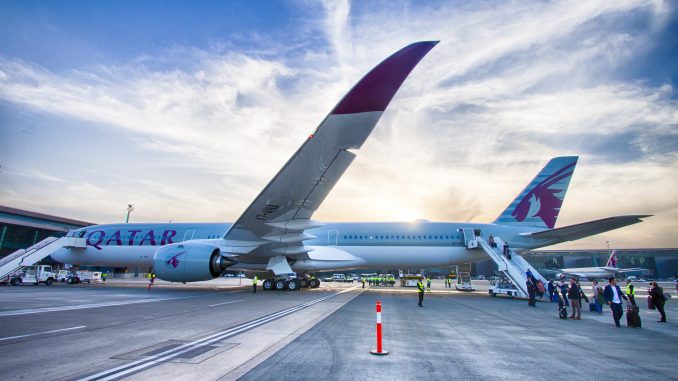 Last week, an A350-900 was ferried from Airbus' facilities in Toulouse, France to Qatar Airways' home in Doha, representing the 250th aircraft to be delivered to the Qatari flag carrier. Just a few planes down, All Nippon Airways was receiving its first Airbus A380 from Airbus.
Qatar CEO Akbar Al Baker commemorated the event, which represents a milestone for the 22-year-old carrier, saying, "I'm extremely proud that we have reached this historic landmark of having a fleet that now numbers 250 aircraft. The delivery of our newest Airbus A350-900 is a mark of the outstanding growth we have seen over the last two decades and to our commitment to flying only the newest and most technologically advanced aircraft in the world."
Today, the group's fleet is made up by a diverse fleet 203 passenger jets, composed of A320s, A330s, A340s, Boeing 777s, Boeing 787s, A380s and Airbus A350s in both the A350-900 and A350-1000 variants. Qatar Airways was the launch carrier of the larger A350 variant, the A350-1000, hosting its new and greatly hyped Qsuites with sliding doors and greater privacy. The enclosed suites aim to revolutionize business class standards across the industry.
Additionally, the Middle Eastern carrier has a fleet of 25 cargo jets composed mainly by Boeing 777s and A330s plus Boeing 747-8 Freighters. The group's executive charter branch, Qatar Executive, has a fleet of 22 aircraft including Challenger 605s, Gulfstream 6500s and the flagship Gulfstream G650ERs.
Despite the complicated macro-economic scenario, Qatar Airways wants to reach 250 destinations by 2022.  Today, it flies to more than 150 destinations across five continents, with a vast route network that has been expanding at a fast pace throughout the years. Last year, the airline launched 12 new destinations including Canberra, Australia; Penang, Malaysia; Malaga, Spain and Gothenburg, Sweden. With additional destinations such as Lisbon, Portugal; Cebu, Philippines; Langkawi, Malaysia and Tallinn, Estonia to be launched throughout this year.
The airline suffered a setback a few years ago when the country of Qatar was embargoed by its neighbors, notably Bahrain, Saudi Arabia and the United Arab Emirates. The embargo meant the loss of short-haul routes to neighboring capitals and metropoles such as Manama, Riyadh and Dubai. However, Al Baker noted at the 2018 IATA Ground Handling Conference in Doha that the routes lost due to the embargo opened up new routes elsewhere.
To capitalize its fierce expansion plans and optimize fleet efficiency, the Qatari airline has an order for 10 Boeing 777X, which will replace its A380s, in addition to 40 additional A350s, 30 Boeing 787-9s, 80 Airbus A320neo family aircraft and 19 Boeing 737 MAX with room for additional options.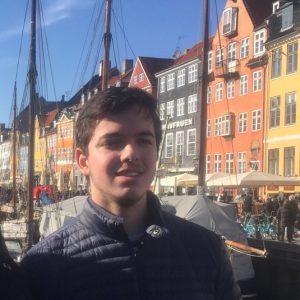 As a geography nerd, Jose has always been fascinated by the complexities of the airline industry and its ability to bring the world closer together. Born and raised in Peru, now studying in the UK. he has travelled around America, Europe and South East Asia. His favorite aircraft is the Boeing 767-300, which he has flown many times during his childhood; although now the A350 is slowly growing up on him.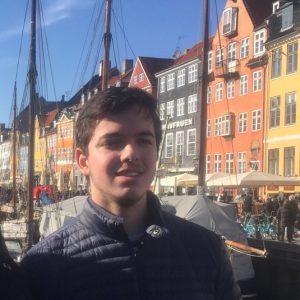 Latest posts by Jose Antonio Payet (see all)