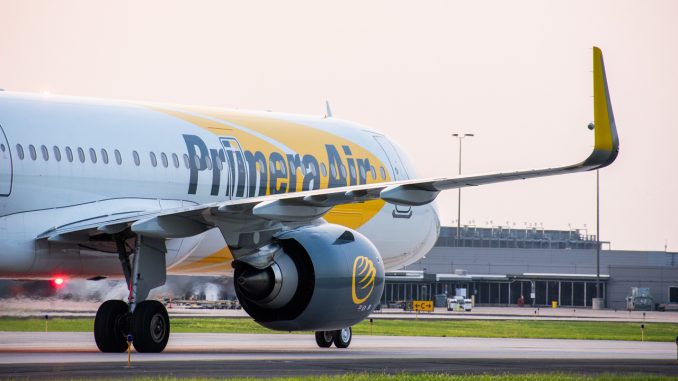 Managing an airline is like playing drums, it looks easy and many people can make some noise but when the music gets complicated, you see who really knows how to play and who can only make noise. A famous quote says, "What we learn with history is that men do not learn with history." I believe the same happens with airlines.
Sometimes, management does not learn with the past. I read a book written 30 years ago talking about problems in airline management. Despite its age, it looks like the book was written yesterday. The problems never changed and solutions never applied, leading to the same result, failure.
I have seen airlines come and go for more than 30 years, the stories are very similar but all come down to the leadership department. The ability to anticipate problems and be ready for it is what caused many airlines to succeed or fail. After they fail, there are many explanations but they come too late. Managing is like flying, you need a flight plan and you need enough fuel, most important contingency fuel. One challenge in starting airlines is that if you try to understand all the problems ahead you will get discouraged but if you do not address those difficulties ahead, you will have a surprise and fail.
You hear all the time about external problems that caused airlines to fail but they hardly mention internal problems. Many times, leadership did not even know they had a problem. I read a book once where a CEO of an airline confessed that he did not want to hear about the problems. When he finally started listening, he was too late.
I enjoy writing to airlines to give suggestions. I have been teaching airline management for more than 20 years and studied dozens of airline failures and success. I developed an eye to anticipate problems. Some airlines respond well and some do not respond at all.
I wrote to an airline once talking about a problem I noticed in management that was costing a lot of money, merely wanting to give some suggestions. The airline responded well and asked a top manager to call me, with whom I had about 10 topics I wanted to discuss. I was willing to help because I liked the airline and I was a customer.
When the manager called, I introduced myself and gave some of my credentials. The conversation started well but when I started talking about the problems, his tone changed and started talking on a very rude and disrespectful way. Every other word he said was "budget." I tried to explain to him that his actions were causing problems to other departments and increasing costs to the airline.
He said that he did not care; what was important was that his budget looked good. I tried to explain to him that there is a cost for doing but there is also another cost for not doing. I just realized that he was the one causing the problems so he did not want to hear about it.
Compartmental management in airlines can cause many internal problems. Departments make decisions for their own interest not weighing how it would affect other areas of the airline in general. They take into consideration only what is good for them and cannot see the airline as a whole. This is not my opinion but the report of hundreds of airline employees I have interviewed through the years. Some airlines are more interested to blame someone than to find a way of working together. I have realized that one major problem with airlines is the difficulty of good internal communication, harmony and partnership.
I had an interesting experience a while ago showing how people sometimes do not want to solve the real problems. I always have problems getting help at the ticketing office of an airline at the airport as they never have enough people, training is poor, the procedures are complicated and the list goes on. Finally, one day I met the person in charge of the department and explained how they could improve. One month later, they changed the color of the signs from red to green. All this money and time wasted to not solve the real problems.
External problems can affect the way airlines perform but the most silent killers are the internal problems and lack of teamwork. The technologies in airlines are new but management style many times are old and need review.
An airline fails when it does not listen to its own people and customers. Problems never happen overnight. There is always someone trying to warn you if you're willing to listen.
Peter Biondi has a degree in journalism and a master's degree in airline/airport management from Embry-Riddle Aeronautical University. He is a former professor of Airline Management, Airline Marketing, Airport Management, Aviation safety, and Introduction to the Aviation Industry. He is an IATA instructor in airline business foundation. He has worked as an aviation consultant, analyst, researcher, journalist and professor. His professional experience includes Varig – Brazilian Airlines, KLM, and British Airways. Before moving to the US, he lived in Europe and South America. He is fluent in English, Spanish, Portuguese, French and Italian.
Latest posts by Peter Biondi (see all)