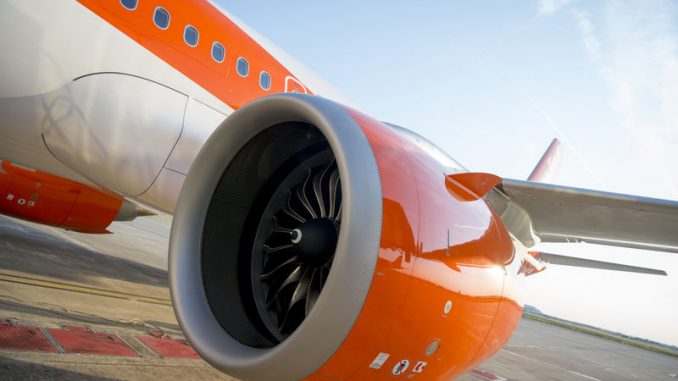 European low-cost carrier easyJet has announced its support for U.K. based aerospace technology company Derwent Aviation's design changes to current generation jet engines, which are said to reduce emissions of carbon dioxide and nitrogen oxide. This support is part of the airline's strategy to progressively operate even more sustainably by exploring new solutions and technology.
The Dual Drive Booster connects the engine shafts by gears and has been shown to improve the efficiency of the compressors as well as reducing the amount of carbon dioxide and nitrogen oxide the engine produces. Additionally, the design makes it possible for the engine to use electrical power to replace some of the jet fuel it would normally burn, similar to hybrid cars.
easyJet is going to provide airline operations and engineering support to Derwent Aviation to allow the company to have more experience operating large fleets to ensure that the technology can work in operation. Derwent Aviation has conducted research into the technology that could make a practical contribution to reducing emissions on existing aircraft. It aims to make the technology it has created available so it could be operational by 2025.
easyJet's Head of Engineering Gary Smith said in a press release: "As supporters of next generation technology developments in aviation which can help the industry reduce emissions we are excited by the work undertaken by Derwent Aviation as this could offer a solution in the shorter term which could further improve the efficiency of our modern fleet."
Meanwhile, Derwent Aviation's Chief Executive Charles Cuddington commented: "Derwent is delighted to have the support of EasyJet and the opportunity to work with an airline that is in the vanguard of efforts to reduce emissions."
"Derwent is confident of the technology and it requires the industry, including aircraft and engines manufacturers as well as airlines, to work together to realise the substantial benefits of the Dual Drive Booster," he added.
easyJet already has made a partnership with Wright Electric, aiming to build an all-electric commercial passenger jet which holds the potential to be used on short-haul routes in Europe. The airline has set a target to reduce emissions per passenger from 2016's figure by 10 percent by 2022. If this figure is achieved, it would mean a 38 percent reduction of emissions since 2000.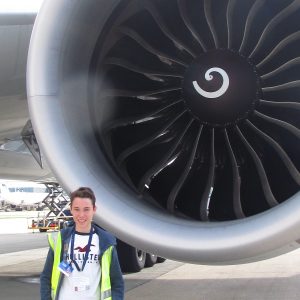 Connor has been in love with flying since the first time he boarded a plane when he was 5 years old. He loves all things aviation, and he hopes to make that his full time career in the future.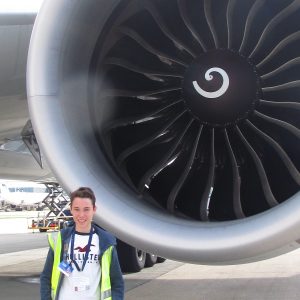 Latest posts by Connor Sadler (see all)