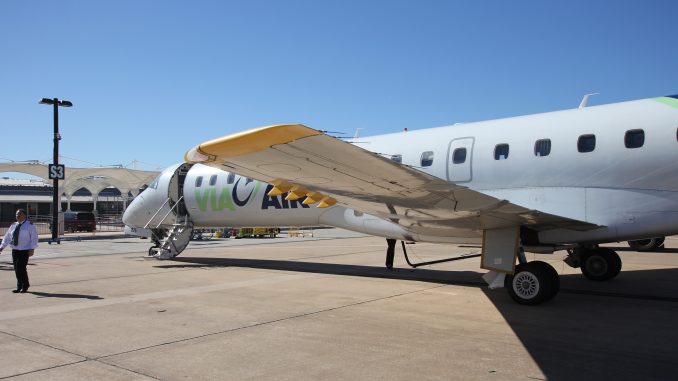 Florida-based Via Airlines has cut flights from its schedule due to the ongoing pilot shortage. The cuts have caused a reduction in current service as well as delaying planned new services. The airline expects the cutbacks to last through the summer and says it won't hinder further growth planned for the end of the year.
The airline's flight between Austin and Birmingham will be cut from four times a week to twice a week. The route between Birmingham and Pittsburgh will also face a similar cut. In addition to the cuts to already flying routes, the airline was supposed to switch its Mobile flights from the regional airport to Mobile's new Downtown Airport on May 2.
It is reported that the airline hasn't operated to Mobile's Regional Airport since mid-April. Mobile's airport authority specifically opened the new $8 million terminal at Mobile Downtown Airport for Frontier Airlines and Via Airlines, but so far Via has been a no-show and airport officials have not been able to reach the airline for an explanation after multiple attempts via phone and email.  Mobile Airport Authority President Chris Curry said in an interview with FOX 10 News that the airport is planning to sever ties with the regional airline but did not specify if this means no longer offering marketing support or waiving airport fees.
New planned routes between Orlando-Sanford, Birmingham and Mobile, and Birmingham and Raleigh-Durham have also been postponed by the airline. The flights to Raleigh-Durham were scheduled to commence on April 27 but have since been postponed to June 27. In mid-April, the carrier also suspended flights between its Austin hub and Amarillo with the city's director of aviation stating the airline plans to re-start the route in early June. In January, AirlineGeeks flew with Via Airlines on its Austin to Amarillo flight.
The airline has not flown its scheduled flight between Orlando Sanford and Jackson, Mississippi in over a week. According to data from FlightRadar24, the airline has not flown any scheduled commercial flights since May 5 aside from one leg from Baton Rouge to Orlando Sanford on May 9. While the airline deals with its pilot shortage, two of its five Embraer ERJ-145s have been kept busy with charter flights, flying to multiple cities including Charlottesville, Denver, Midland and College Station. The other three aircraft have not flown in over 30 days.
The airline is struggling to hire new pilots in a competitive market. In a statement to the Birmingham Airport, Via Airlines claims that the attraction of bigger aircraft and large sign-on bonuses is pulling pilots away from flying for the carrier. In addition to this, the airline claims that increased training requirements have delayed its pool of potential pilots from joining the flying line. The airline also claims that additional FAA oversight from the grounding of the 737 MAX contributed to the airline reviewing its schedule.
On April 24, Via spokesman David Bowman told the Birmingham Business Journal: "As frustrating as this situation is, we feel it is better to postpone the launch instead of having rolling 'last-minute' cancellations due to the crew shortage, which would adversely affect our guests on their planned day of flight."
The airline industry in a whole is facing a large-scale shortage of pilots. The combination of an increase in pilot retirements and stricter regulations for airlines has led to a greater need for pilots.
The shortage is expected to continue into the next decade. This means that smaller airline like Via Airlines will be the hardest hit into the future. Earlier this year California Pacific Airlines suspended operations, citing a lack of qualified pilots, and last year Great Lakes Airlines ceased operations due to a lack of pilots. The biggest indication of the strength for Via Airlines will come after the airline resumes normal operations if it can return to previous service levels and expand.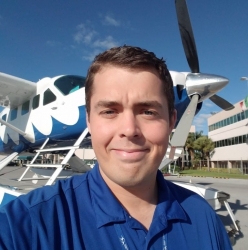 Daniel has always had aviation in his life; from moving to the United States when he was two, to family vacations across the U.S., and back to his native England. He currently resides in South Florida and attends Nova Southeastern University, studying Human Factors in Aviation. Daniel has his Commercial Certificate for both land and sea, and hopes to one day join the major airlines.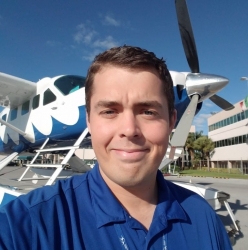 Latest posts by Daniel Morley (see all)