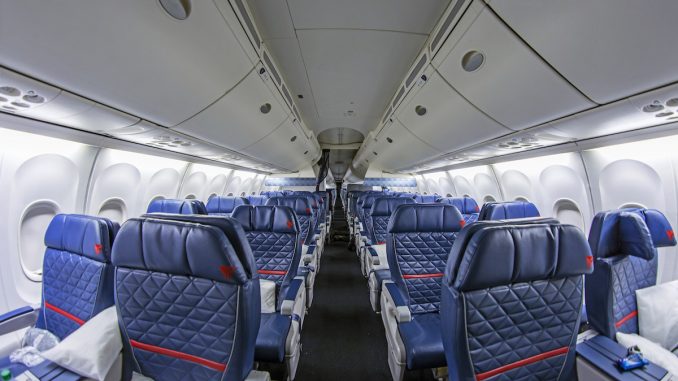 As part of a multi-billion dollar investment in the customer experience, Delta Air Lines recently debuted a new line up of in-flight amenity kits. The refreshed kits have been created for long-haul customers in all cabins and will even be offered to passengers on certain domestic transcontinental flights.
When customers board a Delta aircraft, they will notice something key missing. In an effort to reduce environmental waste, the airline has chosen to completely eliminate the plastic covers from its new TUMI amenity kits.
In addition to removing the plastic covers, Delta has reduced the number of plastic item covers in the kits themselves. In doing so, the airline will divert 30,951 pounds of plastic from landfills in just one year, equivalent to the weight of one Bombardier CRJ-200 aircraft, of which its regional partners operate over 130.
TUMI amenity kits have been present onboard Delta flights since 2013. The airline and the suitcase manufacturer have created various versions of the onboard amenity kit for passengers in premium cabins.
For the first time ever, LE LABO is making its way into the Delta One amenity kits and to over 50 Delta Sky Clubs by the end of the year. The new partnership with the Grasse, France-based artisanal fragrance brand will offer basil-scented, plant-based skin care products. Earlier this year, United Airlines announced a partnership with Sunday Riley to offer skincare products in its amenity kits.
"Delta and LE LABO share a passion for connecting people and places through personalized experiences," said Ekrem Dimbiloglu, director — onboard product and customer experience at Delta. "That passion, along with LE LABO's dedication to the highest standards of quality, make it a natural choice in our efforts to create delightful moments throughout the travel experience for our customers."
The Delta One amenity kit is by far the largest of the collection. The LE LABO contents include lotion and lip balm while TUMI contents include a sleep mask, hand sanitizer, cleansing towelette, dental kit, pair of striped socks and a plastic pen. While it seems to be a style downgrade over the hard-shell amenity kits Delta used to offer in Delta One, the kit has all the basic necessities expected from a premium amenity kit.
The paper label on the kit encourages travelers to re-use the bag for future travels and it is a perfect size for iPhone, cables and even some headphones. Itemwise, the Delta One amenity kit is comparable to those found in the premium cabins onboard United and American.
In Premium Select, Delta's newest premium economy cabin, passengers will also be welcomed with a TUMI amenity kit. While the same design as the business class kit, the premium economy kit is smaller in size and features fewer amenities. Inside the amenity kit, passengers will also find a lip moisturizer, sleep mask, dental kit and pair of socks.  There are no LE LABO products included in this kit, but there is a cleansing towelette which previously was not available in the Premium Select amenity kit.
Recently, U.S. airlines have reintroduced various amenities for passengers traveling in economy including amenity kits. In 2014, Delta debuted a "sleep kit" for passengers on international flights.
The new Main Cabin and Comfort+ kits will include a cleansing towelette, sleep mask and earplugs. The Comfort+ kit will also feature a dental kit. The original 2014 economy sleep kit also offered headphones while the new ones do not. Passengers, however, can still request complimentary headphones on long-haul flights.
In a nod to Delta's social media fans, the new Main Cabin and Delta Comfort+ kits have been updated to include packaging sourced from customer photos, featuring real snapshots from around the globe curated through #SkyMilesLife.
Delta has been on a roll recently, testing free wifi for all passengers on select flights and rolling out the new comfort-focused Airbus A220 across its network. Just a few weeks ago, Delta opened its newest Sky Club in Austin, featuring an outdoor patio and local dining options.
AirlineGeeks received these amenity kits from Delta for the purposes of this story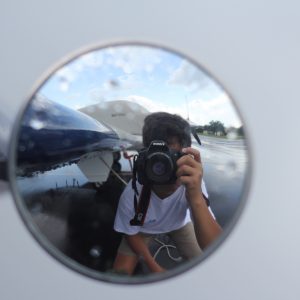 Mateen has been interested in aviation from a very young age. He got his first model airplane at six and has been airplane spotting since he was nine years old. He has always had a passion for aviation and loves learning about different aspects within the industry. In addition to writing for AirlineGeeks, Mateen is also an editor for his high school's newspaper. You can also find him on Instagram (@Plane.Photos) where he enjoys sharing his aviation photography with thousands of people everyday.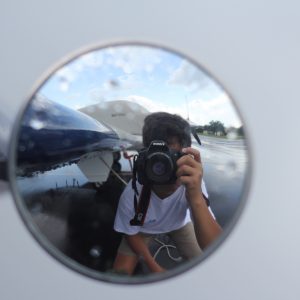 Latest posts by Mateen Kontoravdis (see all)