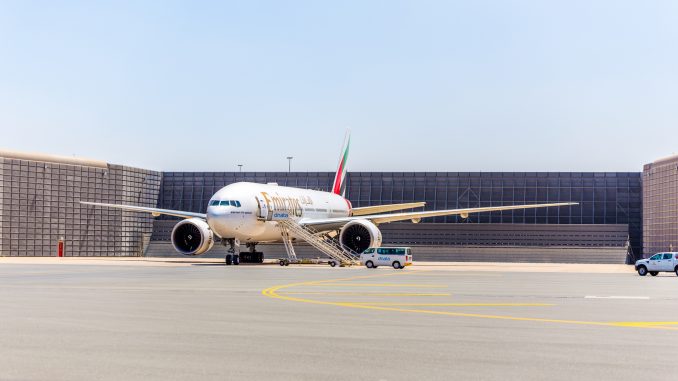 Emirates announced that it will start a new daily service between Dubai (DXB) to Mexico City (MEX) via Barcelona (BCN) from Dec. 9, 2019.
The flight from Emirates to Mexico City will be operated with a stop in Barcelona, Spain, ​​which means that customers can travel between the two cities. The citizens of Mexico, Spain and the United Arab Emirates will only need their passports to enjoy the trip without the need for a visa.
The route is finally set after a bitter fight with Aeromexico, which firmly opposed Emirates' route request and pressured Mexican authorities for it not to be granted, and announced a route of its own to cover the demand. After a few months of hype, the Mexican carrier announced that it won't be covering the route as planned, clearing the path for Emirates to give it another try.
The new route will be operated with a Boeing 777-200LR in a two class configuration, which has 38 seats in business class in a 2-2-2 configuration and 264 seats in economy. The new flight will also have the capacity to transport 14 tons of cargo, which will allow the opening of global markets for Mexican exports, such as avocados, berries, mangoes, automobile components or medical equipment. Emirates SkyCargo has operated cargo services to and from Mexico City since 2014, and in the last year has transported more than 22,500 tons of cargo on the route, according to the company.
Tim Clark, president of Emirates Airline, said in a press release: "We are very happy to introduce a new connection between Dubai and Mexico. The availability of high quality daily international air services is essential for the development of tourism, business, and cultural ties. Trade, especially in high-value and delicate products, will be reinforced by the large cargo capacity in the Emirates Boeing 777. We also hope to boost tourism thanks to the daily flights of our recently renovated Boeing 777-200LR. "
Dubai is also increasing its popularity among Mexican travelers. Only during the first five months of 2019, the number of Mexican visitors to Dubai has grown by 32 percent compared to the same period last year.
Passengers flying with Emirates can book a "Dubai Stopover" package, which will allow them to spend a few days in Dubai on their way to or from one of the more than 140 destinations operated by the airline. Passengers can also choose to make a stop in Barcelona on their way to or from Mexico or Dubai.
Emirates flight EK255 will depart from Dubai at 3:30 a.m. local time, arriving in Barcelona at 8:00 a.m., before leaving again at 9:55 a.m. and landing in Mexico City at 4:15 p.m. the same day. The return flight, EK256, will take off from Mexico City at 7:40 p.m. local time and will land in Barcelona the next day at 1:25 p.m.
EK256 will depart again from Barcelona at 3:10 p.m. to Dubai, where it will arrive at 12:45 a.m. the next day, which will facilitate connections to numerous destinations in India, Southeast Asia, and the Middle East.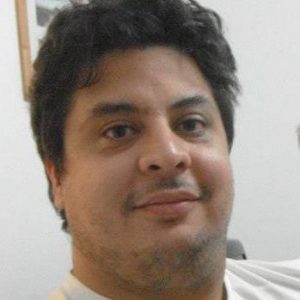 Since a little kid, Pablo set his passions in order: aviation, soccer, and everything else. He has traveled to various destinations throughout South America, Asia, and Europe.

Technology and systems expert, occasional spotter, not-so-dynamic midfielder, blogger, husband, father of three cats; he believes that Latin America's aviation industry past, present, and future offer a lot of stories to be told.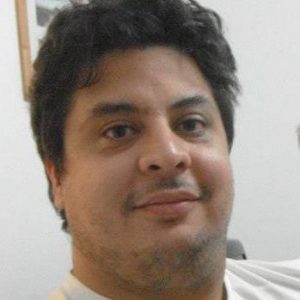 Latest posts by Pablo Diaz (see all)