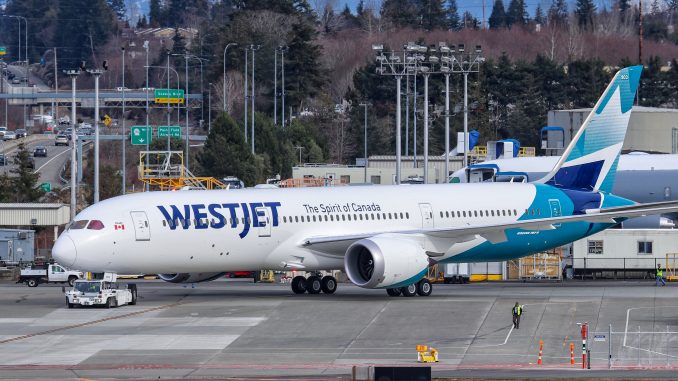 During a special meeting held at WestJet's headquarters in Calgary on Tuesday, airline shareholders and option holders overwhelmingly voted to approve the acquisition agreement reached by WestJet and Onex Corporation (Onex) on May 12, 2019. Under the terms of the purchase, Onex and its affiliated funds will acquire all outstanding shares of WestJet for $31.00 per share. Within a day of the initial announcement in May, WestJet's stock rose 67 percent to $22.38 and as of Friday, July 26, the stock sits at $23.27 per share.
The transaction value is approximately $5 billion including assumed debt. Upon completion of the transaction, WestJet will operate as a privately-held company. During the airline's Tuesday meeting, 92.5 percent of casted votes were in favor of the proposed Onex acquisition.
69.2 million shares of WestJet, approximately 60 percent of WestJet's issued and outstanding Common Voting Shares and Variable Voting Shares, were represented by shareholders in person and by proxy during the Tuesday meeting. The total number of stock options represented by option holders present in person and by proxy at the meeting was 3.3 million, representing approximately 54 percent of WestJet's issued and outstanding stock options.
Ed Sims, WestJet's President and Chief Executive Officer, said, "We are very pleased to obtain overwhelming support from our security holders at today's special meeting. Receiving this support is an important step on our path to closing the transaction, and we continue to engage with the necessary authorities on the remaining approvals."
While the deal now has support from the shareholders, there are still multiple remaining regulatory approvals which must occur before the deal can go through as well as final approval from the Arrangement by the Court of Queen's Bench of Alberta. WestJet expects the transaction to be completed before the end of 2019.
When the deal was first announced in May, Tawfiq Popatia, a Managing Director at Onex, said: "WestJet is one of Canada's strongest brands and we have tremendous respect for the business that Clive Beddoe and all WestJetters have built over the years. WestJet is renowned internationally for its unparalleled guest experience and employee culture. We're thrilled to be partnering with WestJetters and continuing this remarkable Canadian success story."
Onex's acquisition of the Calgary-based carrier is poised to help position WestJet as a global carrier as the airline evolves from its original low-cost roots into a full-service carrier. This year, WestJet introduced its first true international business class product with the start of its Europe service utilizing the Boeing 787-9.
This isn't the only acquisition in the Canadian commercial aviation space in 2019. Just five days after WestJet announced the deal with Onex, Air Canada entered talks to finalize the merger of Transat A.T. Inc, owner of Air Transat, on May 17. Air Canada announced on June 27 that it has concluded a definitive Arrangement Agreement that provides for Air Canada's acquisition of all issued and outstanding shares of Transat with the transaction valued at approximately $520 million.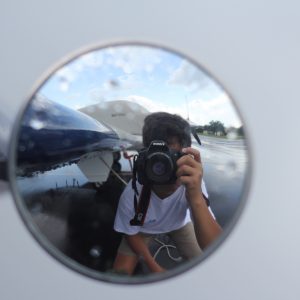 Mateen has been interested in aviation from a very young age. He got his first model airplane at six and has been airplane spotting since he was nine years old. He has always had a passion for aviation and loves learning about different aspects within the industry. In addition to writing for AirlineGeeks, Mateen is also an editor for his high school's newspaper. You can also find him on Instagram (@Plane.Photos) where he enjoys sharing his aviation photography with thousands of people everyday.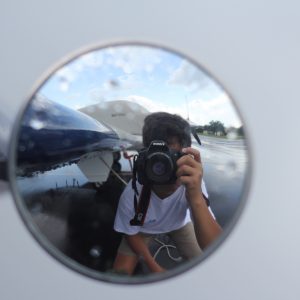 Latest posts by Mateen Kontoravdis (see all)