Qatar Airways, the state-owned airline of Qatar, is interested in acquiring a 39 percent stake of the also state-owned TAAG – Linhas Aéreas de Angola, from the sub-Saharan nation of Angola according to information published by Novo Jornal in Angola.
Though 39 percent would not grant to Qatar the position of the majority shareholder of the airline, the newspaper states the Qatari airline will be responsible for managing the Angolan company. The Angola state would keep most of the stocks, with 51 percent and workers of the transportation sector could be granted the remaining 10 percent.
According to Novo Jornal, the sale is part of "Propriv," a privatization program of the government and should be concluded by 2021.
TAAG is an airline with negative financial results year after year and its concession to private agents has been in discussion for a considerable time period. With a hub in the Angolan capital, Luanda, sources state the airline has an unnecessarily big staff and an oversized fleet that is not well managed in terms of route decisions and distribution.
To confront the deficit, Emirates Airline was called to manage the airline in 2015 but in July 2017 the airline announced its immediate withdrawal from the agreement, claiming "prolonged difficulties faced in the repatriation of revenues," according to Portuguese newspaper Jornal de Negócios.
According to the local newspaper, Mercado reported that the Angolan Ministry of Transports denied such negotiations. However, this past Sunday Qatar Airways announced the startup of flights connecting its hub in Doha to Luanda, TAAG's hub. The same source stated that this flight will be operated in codeshare between the two airlines after a cooperation agreement between the two nations on that matter was signed in February.
In its turn, Qatar Airways is already known in the industry for holding stakes in other airlines. The company has shares of International Airlines Group (IAG),  LATAM Group, Cathay Pacific, Air Italy and China Southern.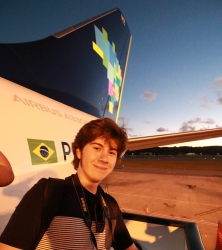 João has loved aviation since he was six-years-old when he started visiting his home airport in Porto Alegre, southern Brazil. As he always loved writing, in 2011, at age 10 he started his very own aviation blog. Many things have happened since then, and now he is putting all his efforts into being an airline director in the future.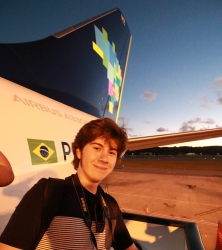 Latest posts by João Machado (see all)