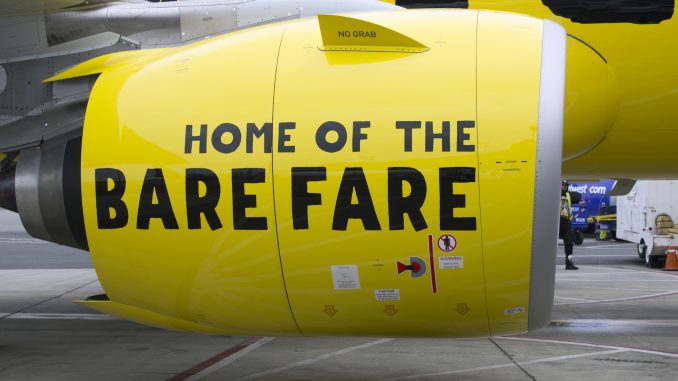 Ultra-low-cost carrier Spirit Airlines will be installing new, ergonomically-designed cabin seats starting from Nov. 2019 on its new Airbus A320 jets. According to Spirit, the design of the latest cabin seats focus on guest comfort and is in response to feedback and survey results from its flying customers.
The seats were first unveiled at the Airline Passenger Experience Association Exposition (APEX) held in Los Angeles. On stage, Spirit revealed its newly-redesigned seats and shared its plans for a new cabin complete with updated branding and a more modern look and feel for guests to enjoy.
Spirit's new seats, created by U.K.-based Acro Aircraft Seating, are of a similar design to the current ultra-slimline seats but feature thicker padding, ergonomically-designed lumbar support, and nearly an inch more of pre-recline compared to Spirit's current seating configuration.
Continuing with its cost-saving business model, Spirit's new seats are padded with ultra-lightweight foam and made of a composite skeleton. According to the seat manufacturer, this adds comfort without increasing weight, maintaining high fuel efficiency on Spirit's "fit fleet."
Doing away with the nearly bare-basics approach, Spirit's new contoured seat design offers an additional two inches of usable legroom compared to industry-standard flatback seats with the same pitch. Spirit will also be bringing back full-sized tray tables and an elevated literature pocket, amenities that were both taken out with the last cabin redesign.
Middle seats will also have a slight space advantage being one inch wider than other seats. Every seat will gain nearly an inch of pre-recline compared to Spirit's current seating configuration, with exit rows adding even more.
Spirit's Big Front Seat, the low-cost's version of a business class seat, is also getting many upgrades including a new ergonomically-improved headrest with plush memory foam, additional memory foam in the seat cushion for comfort and thigh support, and yellow and black stitching to reflect the Spirit branding.
"Last year I signed a pledge to look at every facet of our guest experience and determine where we could improve. This investment in our seats and onboard experience is a direct result of that commitment, and it also allows us to enhance our product value while maintaining our industry-leading cost structure," said Ted Christie, Spirit Airlines' President and Chief Executive Officer.
"We have listened to our Guests, and we are responding with these new, more comfortable seats."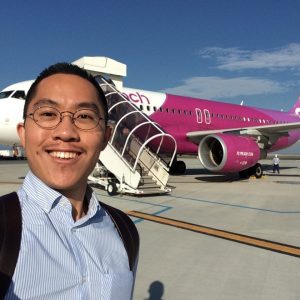 Most people hate long flights or overnight layovers, but Albert loves them. The airport and flying parts of traveling are the biggest highlights of any trip for him – as this avgeek always gets a thrill from sampling different airline cabin products and checking out regional developments happening at local U.S. airports. He's flown on almost every major carrier in the U.S. and Asia Pacific, and he hopes to try out the new A350s soon.

Albert recently completed his undergraduate studies in Business Accounting at USC in Los Angeles and he is currently recruiting for a corporate analyst position at one of the U.S. legacy carriers. During his college years, he interned at LAX for Los Angeles World Airports working behind-the-scenes (and on the ramp) in public relations and accounting. Outside of writing for AirlineGeeks, he enjoys trekking the Hollywood hills, visiting new hotspots throughout SoCal, and doing the occasional weekender on Spirit Airlines.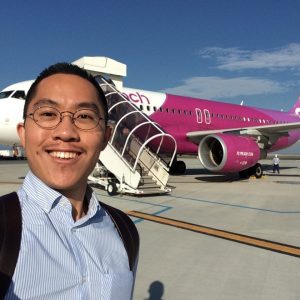 Latest posts by Albert Kuan (see all)