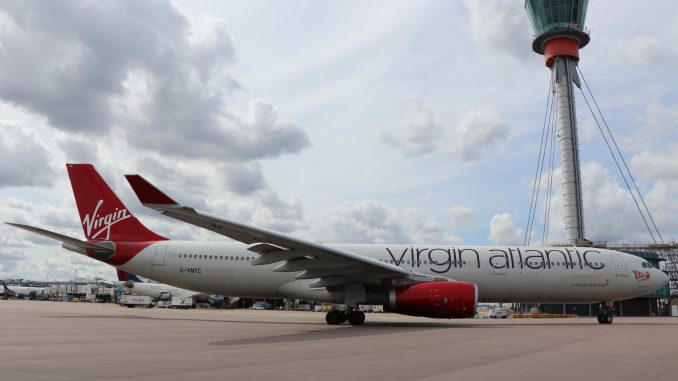 Virgin Atlantic revealed this week that they would be interested in looking into the U.K. domestic market again should the slot system be reorganized after London Heathrow airport's coming expansion.
Virgin Atlantic says that a new system would "enable the creation of a second flag carrier" as it hopes it would help to increase choice for customers. According to a Virgin Atlantic press release, IAG, who owns British Airways, Iberia and Aer Lingus, currently dominates Heathrow Airport by controlling more than half of the total capacity, with no other airline owing more than five percent of the remaining slots. Virgin Atlantic wants to be able to compete with IAG on 25 routes that the group currently monopolizes.
Virgin says that it hopes to "challenge IAG's dominance at London Heathrow" with an additional 84 routes out of the capital.
The U.K. Government's Aviation Strategy Green Paper's primary objective was for the allocation of additional Heathrow capacity to facilitate effective competition between airlines, benefitting consumers through more choice and lower fares. Virgin Atlantic has seen this as an opportunity to stop British Airways' monopoly out of Heathrow by enabling competition on routes currently served by British Airways only, giving passengers more of a choice.
The airline revealed twelve domestic destinations that it would serve should the government reform the slot allocation system at the country's busiest airport. Of the twelve U.K. cities that Virgin Atlantic would hope to offer services to from Heathrow, eight are already offered by British Airways; the main rival of Virgin Atlantic.
The other handful of routes are either offered to London's Gatwick airport or are operated into Heathrow by Flybe, who Virgin Atlantic has recently bought and may be using to operate some of these planned domestic routes.
However, is it plausible to continue to offer domestic flights into Heathrow?
According to Heathrow statistics, 30 percent (just over 20 million) of 2018 passengers using the airport were transfer passengers. While this didn't state the origin or final destination of the passengers, we do know from CAA data that the top 50 destinations of passengers from Heathrow would contain at least four U.K. cities, namely Edinburgh, Glasgow, Aberdeen and Belfast. Edinburgh is the highest with almost 1.2 million passengers in 2018. However, many of these routes had a drop in passenger numbers from the year before.
Could this indicate that the market for domestic U.K. flights is now shrinking?
From 2013 to 2015, Virgin Atlantic ran Little Red, a subsidiary offering flights from London's Heathrow to Manchester, Edinburgh and Aberdeen on leased Aer Lingus A320s. One purpose of Little Red was to allow passengers from Scotland and Northern England to access Virgin Atlantic's global offering from Heathrow with a flight connection rather than by other means of transport.
According to The Independent, Virgin Atlantic initially said that it expected to take a loss for a while on Little Red as people learned about the brand, which would be compensated by its more successful transatlantic routes.
Only two years after Little Red started operations, it was announced that in 2015 the airline would no longer be offering domestic flights. According to calculations by The Independent, the average Little Red flight operated less than a third full of passengers. While this may show issues with brand awareness having only been active for a few years, it could be down to the flight's prices or the fierce competition from British Airways.
Low-cost airlines also offer some services to different London airports from other U.K. cities, such as easyJet, which increases the competitiveness of flights to the city. Heathrow's slot restrictions were also counted as a reason towards the demise of Little Red as Virgin Atlantic was not allowed to allocate a Scottish slot to Glasgow, likely due to the route already being busy with British Airways operations.
Virgin Atlantic's President Sir Richard Branson said to BBC News that there "was little [Virgin Atlantic] could do to challenge BA's huge domestic and European network built through decades of dominance." This was in relation to the Competitions Authority giving British Airways clearance to operate all of British Midland's former domestic flights years before.
But outside of Heathrow, the reasons for domestic flights seem to be decreasing. For starters, high-speed rail links to the capital from all of the cities highlighted to be served by Virgin Atlantic are available and can turn out to take less time to get into the city when time spent in the airport and travelling to London are considered, which could eliminate the option of flying for people using the service to get to the city.
Back when Little Red was operating, flights between Manchester and London were cheaper yet significantly emptier than trains between the cities. Similarly, the plans for the new HS2 rail service connecting the north of England to London has been used by Leeds Bradford Airport — some 60 miles away from Manchester — as a reason to reduce domestic flights.
Another way that passengers may no longer use domestic flights is the increase of flights to more destinations outside of London. For example, Virgin Atlantic themselves has recently started to operate to Los Angeles out of Manchester, with a spate of other airlines also beginning new services out of the city.
Also, Manchester has access to many of the same markets as Heathrow, even though many cities would mean not flying with Virgin Atlantic or British Airways — but would at least be a nonstop flight — or could even include a transfer in another city. Also, Glasgow's Emirates service to Dubai was recently upgraded to an Airbus A380, showing an increase in passengers using the airport to reach further destinations.
The Manchester to Heathrow route was the seventh most popular flight out of Manchester in 2018 with over 600,000 annual passengers. However, this was a slight decrease from the year before. Heathrow's top three destinations were also in Manchester's top 20 last year, with Amsterdam the most popular, Dublin the third most popular and New York the 17th most popular, albeit a city much less served than from Heathrow.
While these new services may not be directly reaching Edinburgh or Aberdeen, it does show that there is potential for places outside of London to have routes to other locations so fewer people may soon be travelling on a domestic flight to Heathrow to make a connection if they can access a flight much closer to home, albeit with a different airline. As a result, the demand for such transfer shuttles decreases. But, passengers may even start looking for domestic flights to Manchester if the connection possibilities there are worth it.
Therefore, is it a sensible idea for Virgin Atlantic to look into reopening domestic routes? In my opinion, even though it wants to be the second flag carrier of the U.K., it isn't a good idea as British Airways would still have all of their slots running the same flights and the domestic market could be shrinking due to airline expansion out of airports elsewhere in Great Britain.
However, Virgin Atlantic has committed itself to start services to destinations not yet offered by IAG so it could be a good idea for any passengers wishing to transfer with the same airline to reach a new destination through Heathrow. Similarly, a more competitive Heathrow could allow Little Red to once again offer that value for money service on domestic flights rather than allowing British Airways to monopolize, and could even put Virgin in competition with the likes of easyJet.
But this is not considering the effort that would be needed for such new services. Virgin Atlantic has suggested a massive expansion of its route network is pending should the government change the Heathrow slot system, so this would mean a significant increase in fleet and crew would be needed by Virgin. Unless Virgin is planning on entering into the domestic market through Flybe (which will be called Connect Airways at this time), the airline will need to look into training staff for new aircraft types as wet leasing aircraft from Aer Lingus may not be suitable for more long-term arrangements. But would all of these changes be cost effective and sustainable to be worth re-entering the domestic market?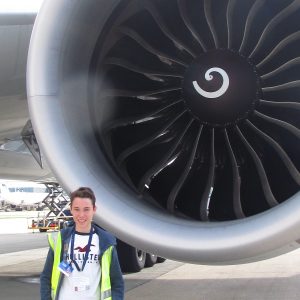 Connor has been in love with flying since the first time he boarded a plane when he was 5 years old. He loves all things aviation, and he hopes to make that his full time career in the future.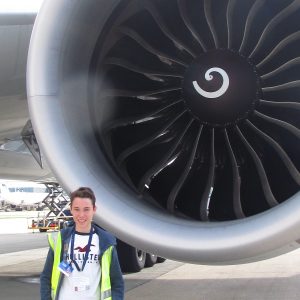 Latest posts by Connor Sadler (see all)