It was announced just after 2 a.m. London time on Monday morning that one of the world's most well-known travel brands, Thomas Cook, had ceased trading. All future flights and holidays were cancelled, leaving over 600,000 people stranded overseas.
The U.K. government announced last week that should Thomas Cook fall into administration it and the Civil Aviation Authority (CAA) would make all of the efforts to get everybody with return flights to the U.K. to Britain free of charge – including flight only passengers not protected under the ATOL holidays scheme which covers passengers should their tour operator cease trading. There are over 150,000 British travellers stranded by Thomas Cook.
Operation Matterhorn, the project to return stranded Thomas Cook travellers, is headed by the CAA with help from the Department for Transport. The project is modelled on the Monarch repatriation scheme, which cost £50 million to the U.K. taxpayer. According to a news story by the U.K. government, the Thomas Cook repatriation is estimated to be twice the size. Repatriation to the U.K. is only intended for passengers due to travel back to the U.K. in the next two weeks, with flights starting on Monday until October 6.
Customers will be brought home as close as possible to their original return date with the government advising customers not to cut their holiday short. The government is also telling hotels which Thomas Cook booked for customers that they will pay for the remainder of their stays through the ATOL and Air Travel Trust funds. It has been said that a small number of customers may need to book their own travel home and reclaim the costs, such as if a special flight can't be arranged or if there is no agreement to put passengers on particular flights.
The government is under no obligation to assist passengers not protected under the ATOL scheme, but have stepped in due to the level of disruption caused by the collapse of Thomas Cook.
One of the airlines that has agreed to take Thomas Cook customers home from select destinations is Virgin Atlantic. They have set up a dedicated hotline for customers currently in the United States that were intending on flying back to Manchester from New York, San Francisco Los Angeles or Las Vegas.
While Virgin Atlantic offers nonstop flight to the U.K. from other Thomas Cook destinations such as Orlando, passengers not flying from the stated destinations are still to arrange travel home with the CAA on their webpage set up specifically for stranded Thomas Cook customers.
AirlineGeeks is also aware that some of the special flights which have been created by the CAA to return stranded passengers are to be operated by a Malaysia Airlines' Airbus A380.
Atlas Air, EuroAtlantic, HiFly, Miami Air, easyJet, British Airways, Wamos and Nile Air will also be operating rescue flights. British Airways has set up a page offering rescue fares to Thomas Cook customers in New York, Los Angeles, San Francisco Las Vegas and Cancun.
Virgin Atlantic is also running specific flights to Orlando and Montego Bay from Manchester for the purpose of repatriating passengers. Avion Express aircraft currently on lease to Thomas Cook are also being used to rescue passengers, including from Corfu in Greece and Lanzarote in Portugal. Nouvelair is also operating relief flights to Enfidha in Tunisia.
Flight numbers and information on the new flights customers are to take is available on the CAA's dedicated webpage, stating the date and time their flights will leave with the flight's new number.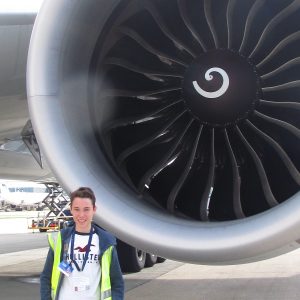 Connor has been in love with flying since the first time he boarded a plane when he was 5 years old. He loves all things aviation, and he hopes to make that his full time career in the future.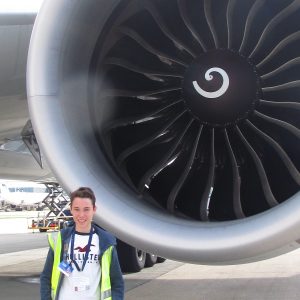 Latest posts by Connor Sadler (see all)