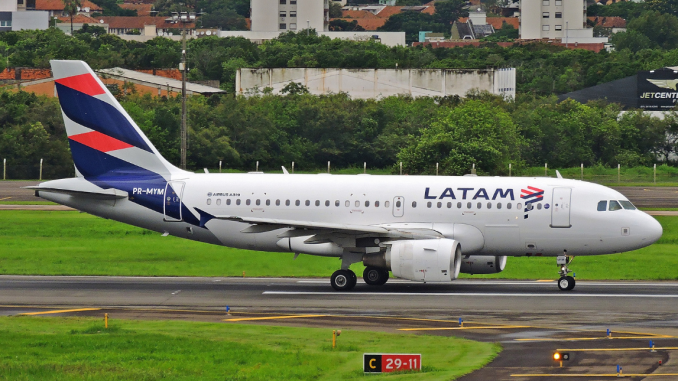 On Thursday evening, the aviation community received a true shocker as Delta announced a 20 percent acquisition in the LATAM Airlines Group in the form of a $1.9 billion investment in the largest South American carrier. The deal will see Delta significantly increase its reach in South America, as both carriers cooperate on flights between both region; while improving much-needed cash flow generation for LATAM, enabling it to focus on its future strategic objectives. Notwithstanding, LATAM will leave the Oneworld alliance as part of the agreement, in favor of individual partnerships and codeshare agreements with different operators. 
In a statement released on Thursday evening, Oneworld lamented LATAMs decision to leave the alliance, saying: ¨LATAM advised Oneworld earlier today of their decision to partner with an airline outside of the Oneworld alliance. LATAM further advised Oneworld that they intend to leave the alliance in due course and in accordance with formal contractual requirements. We are disappointed, but we respect their decision. They have been a valued long-term member of the alliance, and we wish them well.¨
Logically, the South American carrier will give up cooperation with American Airlines, one of the larger Oneworld members. Both airlines have been close partners in the past and had been in the process of establishing a joint venture since 2016 for flights between several South American countries and the U.S. The proposal was rejected by the Chilean Supreme Court in May since it would have monopolized traffic between Chile and the U.S., with the two being only operators between Santiago and Miami. According to American, such a joint venture no longer made as much sense without the participation of Chile. 
As mentioned by LATAM Chief Financial Officer Ramiro Alfonsin, the airline was urged to find alternative options after Chile's supreme court ruling that would generate scale and improve its balance sheet in the near future, implying the deal with Delta was mounted only after a few months of negotiations
Now, Delta's investment seeks greater involvement in Latin America, a market which, according to Delta CEO Ed Bastian, will be one of the fastest-growing in the world. The new strategic partnership will see both carriers cooperating from the coming months through codeshare agreements and a potential joint venture will work its way throughout the next 12 to 18 months, subject to regulatory approvals from competent antitrust authorities. Tangible network changes across both costliness will occur once the proposed joint venture moves forward.
As noted by Bastian in a conference call with industry analysts taking place on Friday morning, this move will significantly increase Delta's revenue margins in the region.
¨With this partnership we will have a portfolio of the leading airlines in every region in the world¨ said Bastian, referring to the carrier's investment in different operators across the world, such as Aeromexico, WestJet, Virgin Atlantic, Air France-KLM and Korean Air. 
This will see Delta significantly increase its presence and revenue margins in South America as the airline will be able to benefit from LATAM's vast regional network, with bases in Chile, Brazil, Colombia, Ecuador, Argentina and Peru. The investment also means giving up its 9 percent stake in Brazilian carrier GOL, in favor of more tangible growth opportunities that allow Delta to better exploit the region's potential.
In the U.S., Delta will continue to feed passengers to South America through Atlanta, while also increasing its presence in Miami. Miami will probably be made it a Delta focus city to take advantage of LATAM's important presence in the South Florida city, which maintains strong social, economic and cultural ties with Latin America. 
While both airlines look forward to close cooperation over the next years, LATAM will not be joining Skyteam. Instead, it will remain independent and pursue individual strategic partnerships and codeshare agreements with operators whose networks add value to its business. In this way, it is still unclear which direction will LATAM take regarding European partners now that it will be out of Oneworld. 
One one hand, while a closer approach to Air France-KLM might seem like a possibility following a deal with Delta, so does maintaining its codeshare agreements with IAG members British Airways and Iberia. With LATAM, dating from the pre-merger LAN days, building its European presence around strong cooperation with Iberia for onward connections from Madrid, letting go of the gateway to Europe for most Latin American economies is no easy decision to make.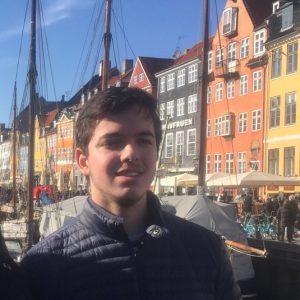 As a geography nerd, Jose has always been fascinated by the complexities of the airline industry and its ability to bring the world closer together. Born and raised in Peru, now studying in the UK. he has travelled around America, Europe and South East Asia. His favorite aircraft is the Boeing 767-300, which he has flown many times during his childhood; although now the A350 is slowly growing up on him.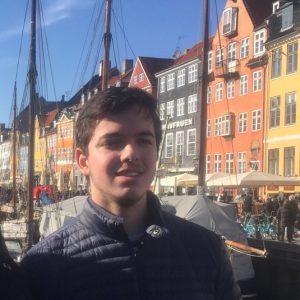 Latest posts by Jose Antonio Payet (see all)