Thursday brought a pair of announcements for Delta Air Lines as it released both its third quarter earnings and outlined its path for growth in 2020 and beyond. The Atlanta-based airline, which came in slightly above consensus earnings per share estimates, highlighted a nine percent increase in premium cabin ticket revenue as a highlight of the numbers it posted.
Delta CEO Ed Bastian also pointed to not operating the Boeing 737 MAX as a reason why the airline has had more financial success in the past few earnings periods than its direct competitors. The executive said in an interview on CNBC Thursday morning that his airline had gained some market share in areas where American and Southwest Airlines had been forced to cancel flights. He also added the airline expects to hold onto those numbers for the for foreseeable future.
"Our powerful brand and competitive strengths drove another quarter of great results for our people, customers and owners. Our people bring our brand to life on every flight and I'm pleased to recognize their outstanding efforts with over $1 billion in profit sharing accrued so far this year," Bastian said to investors. "Demand for the Delta product remains healthy, positioning the company for a strong close to 2019 with expectations for more than 20 percent earnings growth, over $4 billion in free cash flow and a fifth year of pre-tax earnings over $5 billion."
But the successful third quarter numbers did not come without the promise of future hurdles. The airline did say that as a result of rising costs, it expected fourth quarter earnings to fall short of analysts' projections. In an earnings call Thursday morning, Delta executives told listeners that the airline projected all non-fuel costs to jump by five percent compared to the fourth quarter of 2018.
Much of those increases, according to the airline, can be attributed to increased wages for ground staff and flight attendants, which jumped four percent at the beginning of this month. Even still, Delta shares dropped nearly four percent in early day trading Thursday, but regained some value over the course of the morning.
Delta is continuing, however, to look further into the future. Bastian on Thursday made sure to highlight the company's plans for growth, specifically with regard to personnel this year and in 2020.
"We're hiring pilots, we're hiring flight attendants, we're hiring ground staff. We're hiring in all categories of the company," Bastian said in the same interview on CNBC's "Squawk Box." "We're the process of hiring 6,000 people this year and at least a like amount next year."
Delta is striving to continue to beat out its competitors in what has been a particularly turbulent year for the aviation industry. Watching other carriers, particularly Southwest and American, struggle through the grounding of the MAX as well as massive disputes with mechanics and labor unions, Delta continues to tout its profit sharing and improved customer experience as just examples of ways it works to go above and beyond not just for passengers, but also its employees.
What will come of the airline's results in the months ahead, especially as some of those changes lead to increased costs for the airline as a whole, could serve as a small test as to whether continuing those improvements will prove to be viable for Delta in the years ahead. But with billions of dollars in annual profit still rolling in, it's showing no signs of slowing down.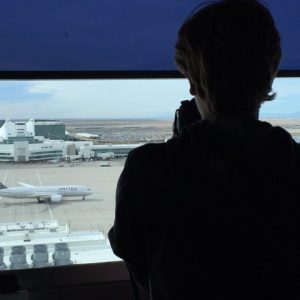 When he was just six months old, Parker took his first flight. From that point, he was destined to love aviation. His mom worked for Southwest Airlines much of his family have been frequent flyers on American Airlines for years, just as Parker is now. In 2015, Parker, inspired by aviation accounts on Instagram, decided to create an account of his own, and he hasn't stopped spotting since. On top of that, Parker has been writing for his school paper since his freshman year and has been writing and doing photography work for AirlineGeeks since August 2016.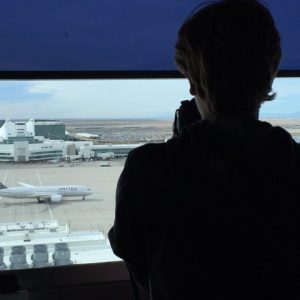 Latest posts by Parker Davis (see all)