Qantas Airways has unveiled a special livery to commemorate the forthcoming centenary celebrations the airline will begin over the next year. The Australian flag-carrier will turn 99 in November and begin the countdown towards its 100th anniversary since the airline was founded.
The aircraft, VZ-ZNJ, a Boeing 787-9 nicknamed Longreach, rolled out of the paint shop at Boeing's Everett Factory in Washington State. This will be the 10th 787 out of a total of 14 the airline has on order. Qantas ordered an additional six Dreamliners last year on top of the original eight that were ordered in 2015.
Featuring the number 100, which incorporates the flying kangaroo, on the forward section of the aircraft's fusalarge, the airline also displays the different company logos that has represented Qantas over the last 100 years.
Our newest #QantasDreamliner featuring our Centenary livery has arrived! pic.twitter.com/AX0hpTTk7v

— Qantas (@Qantas) October 15, 2019
"The story of Qantas is the story of modern Australia, and the logos on this livery tell that story from the beginning," Qantas chief executive Alan Joyce said in a statement on Tuesday.
"Our centenary celebrations are all about honoring our past with an eye on the future, so it's very fitting that this special livery will be worn by our newest state-of-the-art Dreamliner."
Qantas, which stands for Queensland and Northern Territories Aerial Services, was founded on November 16, 1920, in Winton, Queensland by three businessmen. Hudson Fysh, Paul McGinness and Fergus McMaster began operations with an Avro 504K which carried one pilot and two passengers. Longreach, a town in the Queensland state, played a key part in the airline's beginnings and was the company headquarters between 1921 and 1930.
The aircraft will operate test flights over the next couple of weeks before being handed over to the airline next month. Longreach will then operate non-stop from London to Sydney as part of Project Sunrise, the airline's program looking at the ability to connect the two cities that are 10,500 miles apart, before commencing normal revenue services within the airline.
This story was updated on Wednesday, Oct. 16, 2019 at 11:49 a.m. ET to correct a typo.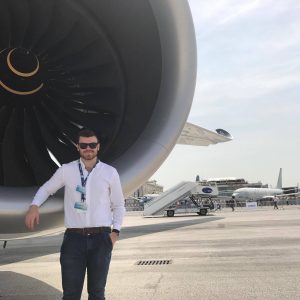 James is a keen aviation enthusiast from the United Kingdom. He has been flying since the age of 13 and today, aged 23, flies the Airbus A319/320 series for one of Europe's largest airlines.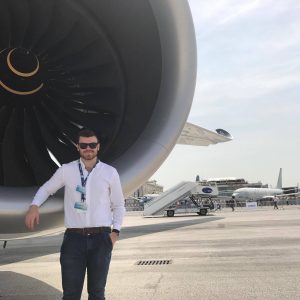 Latest posts by James Dinsdale (see all)