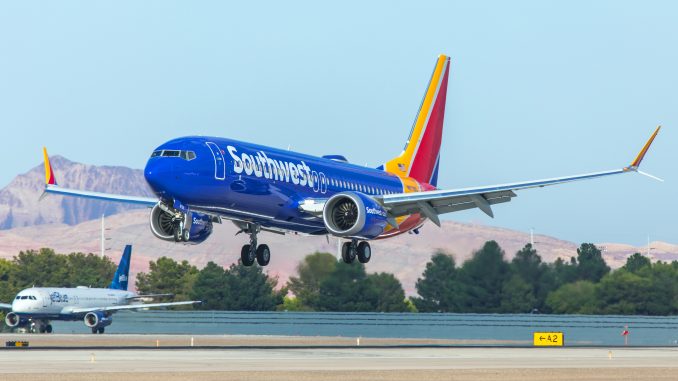 Southwest Airlines on Thursday removed the Boeing 737 MAX from its schedule until February, according to CNBC. The move by the airline to cancel further flights added even more uncertainty to the already turbulent near future of the U.S. aviation market following the ground of Boeing's latest single-aisle offering.
By continuing to push the return date back, the airline is officially going to cancel nearly 200 flights per day throughout its route network. Just as with previous cancelations on Southwest and other carriers, some of those will be flights originally scheduled to be operated by the 737 MAX, whereas some of them will be lower priority routes the airline will choose not to operate, instead favoring to utilize those aircraft to cover some lost MAX flights.
The airline had previously removed the aircraft, which was involved in multiple deadly crashes earlier this year, from its schedule until January. That date was aligned with those set by competitors American and United Airlines last week.
The move came a day after United Airlines CEO Oscar Munoz made it very clear airlines are playing a guessing game as to when customers might be able to fly on the 737 MAX again.
"Clearly it hurts," Munoz told CNBC. "So, we await the FAA and regulators to do their thing."
The flight cancellations continue to plague airlines worldwide, particularly those that were early investors in what had quickly become Boeing's most successful airliner. In the U.S., American and Southwest have seen the biggest toll with 24 and 34 of the type in their respective fleets, the 737 MAX represents a somewhat significant portion of their fleets and an even greater fraction of the daily flights operated by the carriers. U.S. airlines also have over 100 more of the aircraft on order.
The speculation and difficulties, however, extend far beyond the U.S. as Air Canada on Wednesday pushed back its expected date for the 737 MAX's re-entry into service to Feb. 14, just under a week after the date Southwest had set. Air Canada had been utilizing the aircraft both on North American routes but also services to Europe from Toronto and Montreal.
While Boeing claims to have developed a fix, the company has not yet begun the process of having it certified by the regulating bodies necessary to have the plane deemed as airworthy again. That process is likely to be especially strenuous this time around, given the debate that has arisen from a lack of scrutiny in certifying the plane upon its original entry into service.
And when that recertification comes, the transition back to flight will not be instant. Multiple airline executives and pilots have pointed out airlines will need to do their own training for crews to become acquainted with the new systems Boeing puts aboard the 737 MAX. In addition to the time that will take, airlines will have to go through the process of retrieving and preparing the stored aircraft for flight again after nearly a year on the ground.
Airlines around the world are ready for the 737 MAX to return if for no other reason than the absence of the jet and resulting cancelations continue to hurt the companies and passengers alike. But as Munoz put it, there's one compromise nobody's willing to make.
"We've been doing this for seven months," Munoz said. "The important part is that it's returned safely."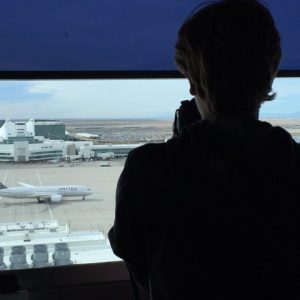 When he was just six months old, Parker took his first flight. From that point, he was destined to love aviation. His mom worked for Southwest Airlines much of his family have been frequent flyers on American Airlines for years, just as Parker is now. In 2015, Parker, inspired by aviation accounts on Instagram, decided to create an account of his own, and he hasn't stopped spotting since. On top of that, Parker has been writing for his school paper since his freshman year and has been writing and doing photography work for AirlineGeeks since August 2016.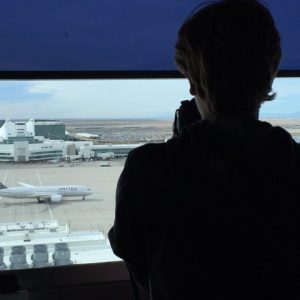 Latest posts by Parker Davis (see all)