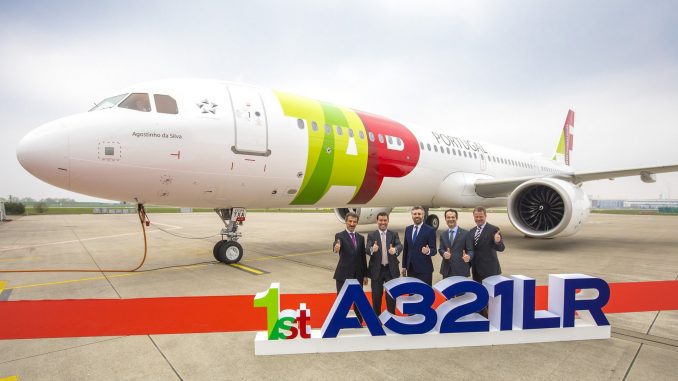 TAP Air Portugal, Portugal's flag carrier, announced it is adding two new routes to its network in Summer 2020. One will connect Boston to Ponta Delgada in the Azores and the other will connect TAP's hub in Lisbon to Montreal, Canada. Both flights will be operated with the new Airbus A321neoLR.
While the flight between Montreal and Lisbon will be operated six times a week, facing Air Transat's one weekly frequency as the only competition, the operation connecting Ponta Delgada to Boston, to be operated five weekly times, will compete with Azores Airlines' five weekly operations on the same route and similar aircraft.
Antonoaldo Neves, the airline CEO, stated that "this is a historic moment in TAP's journey. With the inauguration of these new routes, TAP goes from just three routes in 2015 to 11 North American routes, the same number it has to Brazil. It's another important step in the airline's expansion and diversification."
Indeed, these two new operations are part of an ambitious strategy by TAP, that since its privatization in 2015 to a group formed by Portuguese transportation businessman Humberto Pedrosa and American airline entrepreneur David Neeleman, has been focusing on boosting its transatlantic operations to North America, especially to its hub in Lisbon.
The strategy is clear: to take advantage of Lisbon's strategic location as a gateway from North America in order to carry traffic to the rest of the intra-European flights. While the arrival of the A330neos to the airline has been key to bring efficiency to the higher-density operations of TAP, the arrival of the first A321neoLRs will unlock this connectivity to happen in less dense routes – as the Montreal to Lisbon flight.
In this sense, TAP is also increasing its presence in already existent routes. The airline has already announced 15 additional flights per week by Summer 2020. In a press release, the company states it expects to carry 390,000 additional passengers between North America and Portugal the next year. Currently, the airline transports a million passengers per year in this market – 250 percent more when compared to 2015 figures.
However, at the same time TAP grows in Lisbon, the airport gets increasingly capacity-constrained, which leads the airline to find other solutions – the example being the new Boston-Ponta Delgada flight. For the same reason, Porto, in Northern Portugal, has also been seeing an increase in TAP operations and connectivity – including even a codeshared flight to Campinas, which is a hub for Azul, its partner in Brazil.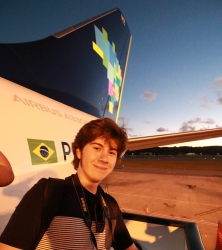 João has loved aviation since he was six-years-old when he started visiting his home airport in Porto Alegre, southern Brazil. As he always loved writing, in 2011, at age 10 he started his very own aviation blog. Many things have happened since then, and now he is putting all his efforts into being an airline director in the future.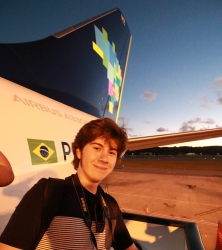 Latest posts by João Machado (see all)