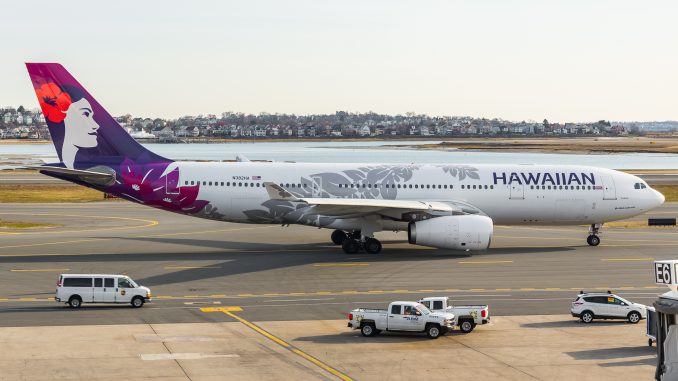 Hawaiian Airlines flight attendants dealt their employer a major defeat on Wednesday when they voted to authorize a strike if negotiations between union and company representatives continue to prove unfruitful. Nearly 96 percent of union members participated in the vote which, according to the union, was approved by 99.9 percent of those who voted.
The vote this week came as negotiations on a new contract for the airline's flight attendants, represented by the Association for Flight Attendants, are approaching the end of their third full year after discussions began in January 2017, when pilots negotiated a new labor agreement. Since then, according to Hawaii News Now, salaries for flight attendants have sat steady around $50,000 per year.
"Hawaiian flight attendants are sending an emphatic message to management: Delay is not acceptable; we demand the contract we deserve because we earn it every day," Hawaiian Airlines' flight attendants union Master Executive Council President Sharon Soper said in a news release.
The strike, however, cannot begin immediately. If negotiations continue to stay deadlocked, the two parties will enter a 30-day "cooling off" period after which the strike could take place. At the moment, the vote represents more of a bargaining chip for the union and flight attendants than a tangible, immediate threat to Hawaiian's bottom line.
"Hawaiian is profitable and the time has come for flight attendants to share in what we have helped create," continued Soper. "Hawaiian flight attendants are paid less than their counterparts in the industry, yet they are based in the most expensive cities in the United States and are renowned for their safety record and level of service."
Hawaiian is by no means the first airline to face the threat of union-related difficulties this year. Dallas-based Southwest Airlines and Fort Worth, Texas-based American Airlines have both dealt with extended disagreements with the unions representing aircraft mechanics, both of which came to a head this year with lawsuits and canceled flights in addition to accusations of misconduct hurled back and forth in front of the entire industry.
Hawaiian Airlines is also not the only carrier to face troubles from the Association for Flight Attendants in recent weeks. The organization, which represents flight attendants at approximately 20 airlines, launched a campaign recently to encourage Delta Air Lines flight attendants to unionize.
Delta is currently the only major airline in the U.S. at which flight attendants are not currently unionized, which some in the industry have seen as the major reason the airline has been able to implement numerous service improvements, especially in economy class. The airline has vehemently campaigned against its flight attendants organizing, even as the airline's pilots are already unionized.
The situation at Hawaiian is just the next example of how organized labor can prove difficult to deal with from the perspective of management. While it remains to be seen whether the union and airline will be able to reach an agreement before flight attendants are allowed to strike, Hawaiian is now facing a daunting proposition: come to an agreement, or risk canceling hundreds of flights and disrupting travel for thousands of passengers in the months ahead.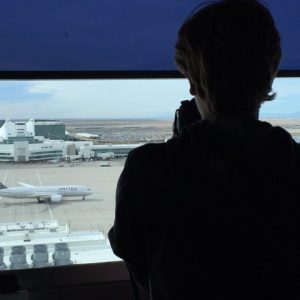 When he was just six months old, Parker took his first flight. From that point, he was destined to love aviation. His mom worked for Southwest Airlines much of his family have been frequent flyers on American Airlines for years, just as Parker is now. In 2015, Parker, inspired by aviation accounts on Instagram, decided to create an account of his own, and he hasn't stopped spotting since. On top of that, Parker has been writing for his school paper since his freshman year and has been writing and doing photography work for AirlineGeeks since August 2016.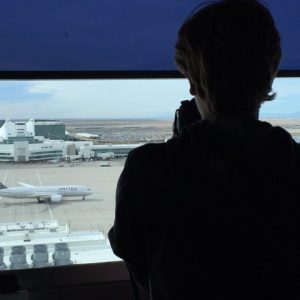 Latest posts by Parker Davis (see all)