China's Juneyao Airlines will be making its debut in the U.K. with new service between Manchester and Shanghai. the Manchester service. The new landmark route was announced by Manchester Airport earlier this week and will see the first connection between the gateway to U.K.'s North Country and China's largest city.
The new route is set to launch at the end of March and will operate on a three times per week basis. The flight is a tag on to existing Shanghai-Helsinki service and is scheduled to operate on Mondays, Wednesdays and Fridays, arriving into Manchester at 8:30 a.m. and departing at 10:00 a.m.
Juneyao is set to use the Boeing 787-9 Dreamliner, its largest and only long-haul aircraft, to operate the service with the aircraft configured in a two-class configuration consisting of business and economy classes. Once service begins, Manchester will be the only U.K. city outside of London offering such a connection to Shanghai.
The airline's chairman, Wang Junjin, said "Juneyao Air is delighted to launch its first fifth-freedom route to Manchester, and we look forward to developing Manchester's traffic growth in the coming years. This route will further promote Greater Manchester's tourism, as well as giving Britain an opportunity to boost its trade and investment links to China."
The route is important to Northern England as Shanghai is one of the world's most important economic powerhouses and will be a boost for the 180,000 people and businesses within Manchester Airport's catchment area who already travel to Shanghai via intermediary connecting points. It is also a needed boost for tourism as many cities across the region are becoming increasingly popular with Chinese tourists.
Shanghai is seen as a leading hub for finance, innovation and transportation, providing wide-ranging collaboration opportunities for Northern England. After a new service to Beijing launched from Manchester in 2016, the North has seen export values growing by 41 percent. As a result, the new Shanghai route has been celebrated by a host of businesses and organisations across the region from Liverpool to York.
The director of the Northern Powerhouse Partnership, Henri Marisol, said that this new route, alongside others announced recently – including one to Bangladesh – "is a chance for all of the Northern Powerhouse's 15 million people to create new opportunities for them and their families."
Speaking on benefits further across Northern England in addition to Manchester, the managing director of the Mid Yorkshire Chamber of Commerce, Martin Hathaway, said: "Having increased connections to China is great news for businesses across Yorkshire so I'm delighted to hear Manchester Airport will soon be launching flights to Shanghai. Businesses throughout Halifax, Huddersfield and Wakefield will benefit from faster and more direct connectivity to Shanghai, and the potential impact this will have on exports, tourism, students and jobs is substantial."
The marketing manager at Visit York, Michelle Brown, said: "We are delighted to hear that this new route is confirmed from Shanghai to Manchester which will bring even more connectivity to the North of England. In York over the past 3 years since the Beijing route launched, we've seen a massive impact on our inbound Chinese visitor figures, ranking now as the 2nd highest overseas market to York after the US. This is also great news in terms of access to Nanjing, our sister city, which is just a short train ride away from Shanghai."
"This news underlines the critical role Manchester Airport plays in connecting people and businesses across the North to the world's most important markets," said Manchester Airport CEO Andrew Cowan. "We have seen first-hand how new routes to high-growth economies can unlock significant trade, cultural and knowledge exchange opportunities and this will be no different.
"We are delighted that Juneyao Air has recognised everything the North has to offer, in terms of its business base, natural and cultural assets and world-leading universities when choosing to launch this new service."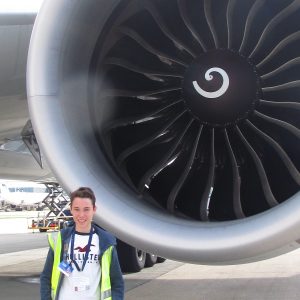 Connor has been in love with flying since the first time he boarded a plane when he was 5 years old. He loves all things aviation, and he hopes to make that his full time career in the future.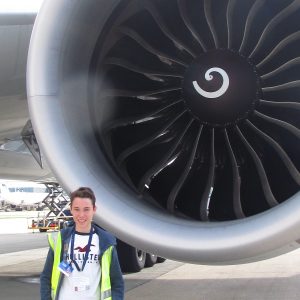 Latest posts by Connor Sadler (see all)