Boeing has unveiled the latest model of the 737 MAX series aircraft to its employees at an event in Renton, Wash. The Boeing 737 MAX 10 is the newest and largest variant of the 737 MAX aircraft, with the ability to hold up to 230 passengers in a single cabin layout. The variant currently has 550 firm orders from more than 20 different air carriers around the globe.
At the ceremony, Boeing leadership praised the company's employees in the development of the aircraft. The aircraft is expected to make its first flight next year after undergoing initial ground testing. Boeing's latest 737 variant will be stretched 6 feet to 143 feet long compared to the 737 MAX 9 aircraft, as well as having larger CFM LEAP engines.
The roll-out comes in the midst of a tumultuous time for Boeing and the MAX series of aircraft. The series has been grounded since March after the crash of Ethiopian Airlines flight 302, shortly after takeoff from Addis Ababa.
Although still under investigation, the crash is believed to have been caused by a fault in the jet's angle-of-attack indicator which led to an anti-stall device pushing the aircraft's nose down. The Ethiopian crash along with a similar crash of a Lion Air aircraft earlier in 2018, have put the company and aircraft under public scrutiny.
As part of the ongoing investigation, Boeing and the Federal Aviation Administration (FAA) received sharp criticism for the MAX's certification process. Congress has launched an investigation into the FAA's certification process for new aircraft, which is currently pending. The controversy has led to a shakeup in Boeing management, with both the chairman of the company and the retirement of the 737 program manager. The aircraft is predicted to be back flying sometime in early 2020.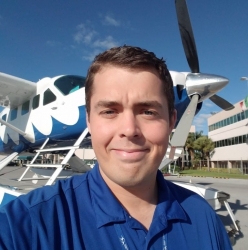 Daniel has always had aviation in his life; from moving to the United States when he was two, to family vacations across the U.S., and back to his native England. He currently resides in South Florida and attends Nova Southeastern University, studying Human Factors in Aviation. Daniel has his Commercial Certificate for both land and sea, and hopes to one day join the major airlines.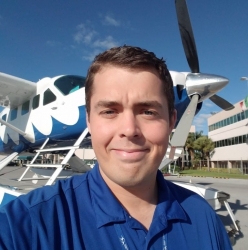 Latest posts by Daniel Morley (see all)