Just this weekend news emerged that American Airlines Flight 31 performed service from Los Angeles International Airport to Honolulu International Airport without its mandatory Extended Twin-Engine Operational Performance Standards (ETOPS) rating. The aircraft, an Airbus A321-200 registered as N137AA, flew the route with no issues. However, upon arrival the crew realized that they flew the 3000km journey in violation of federal requirements.
American Airlines is the largest operator of A321s with 159 in service, as well as an additional 60 on order. The airline has been operating A321s on the route since mid-August, after announcing additional routes for the two-class aircraft earlier in the year.
Additionally, beginning in November, the new Airbus aircraft will be used on the Miami to Barbados route. Later in the year Miami to Port au Prince and Punta Cuna will be added as well. American's A321s have not all been rated for ETOPS operations and so it is likely that operations and schedules, as well as the crew onboard, will be held partly responsible for linking a non-rated aircraft on the ETOPS required route.
ETOPS, shortened to "Extended Operations" by the Federal Aviation Authority, was introduced by the International Civil Aviation Organization for twin engined aircraft. Aircraft such as the Airbus A300, A310, A320, A330 and A350, as well as the Boeing 737, 757, 767, 777, 787 would previously be off-limits for long-distance routes if there were to be a lack of en-route diversion airfields. However, the introduction of ETOPS has allowed such aircraft to fulfill these flights, either over land or sea, if the specific airplane was rated properly.
Basic ETOPS allows a flight to be conducted 60 minutes away from the nearest diversion airfield. The certification process is on a case-by-case basis, but ensures that airline's staff including flight attendants and pilots are prepared if a situation were to arise when the aircraft is far enough away from a possible diversion airport.
This may also include more fuel and supplies in case the airplane were to have to land without a runway. Several other airlines have participated in the ETOPS application process, including Emirates. They have recently seen their 777-300ERs' ETOPS rating increase to 330 minutes, allowing greater distances and more direct flights from potential diversion airfields. Ultimately it will now be up to the Federal Aviation Authority as to what penalty American Airlines will face for its mistake.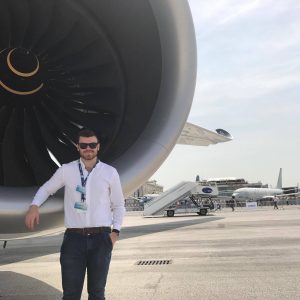 James is a keen aviation enthusiast from the United Kingdom. He has been flying since the age of 13 and today, aged 23, flies the Airbus A319/320 series for one of Europe's largest airlines.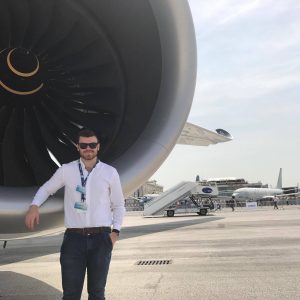 Latest posts by James Dinsdale (see all)