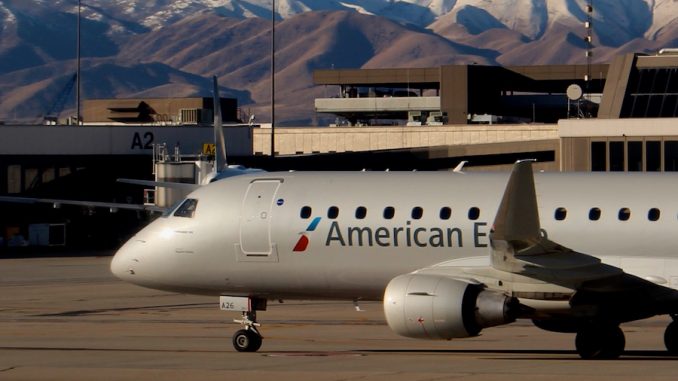 American Airlines and Republic Airways are now partnered for the long term. On September 2nd, the two companies filed for an approval by the United States Bankruptcy Court in New York. The agreement came at a time when Republic was in bankruptcy protection.
In a press release by Republic Airways Inc., President, Chairman, and CEO Bryan Bedford said, "This is a major milestone in our journey towards a successful restructuring. Our amended agreement with American Airlines secures a majority of our flying commitments and importantly secures the size and scope of our ongoing [Embrear] fleet."
The new agreement is actually a revised version of a previous agreement by the two companies.
The September 2016 changes include:
• "a single capacity purchase agreement that prescribes the flying commitments and obligations of Republic and American related to the legacy American and US Airways capacity purchase agreements"
• "permitting the removal of certain aircraft, an extension in duration of Republic's flying for certain aircraft for American, which will facilitate Republic's ability to favorably restructure the remaining aircraft financing obligations, and allowing for the potential restoration of service of a certain number of aircraft, subject to Republic's ability to secure suitable financing of the aircraft"
• "facilitates Republic's transition to a single air carrier operating certificate by reconfiguring 80-seat aircraft to 76-seat configuration"
Republic will cut back on the number of aircraft that they fly for American while at the same time, extending Republic's leasing contract on aircraft that are operated under American's name.
Bedford also stated that Republic Airways "[looks] forward to continuing to provide high levels of safe and reliable operations to American and its customers."
The motion filed by Republic Airways Holdings Inc. is expected to be heard on September 21, 2016 by the Honorable Sean H. Lane and take place shortly after approval.
Matthew Garcia became interested in aviation at the age of 12 when he installed Microsoft Flight Simulator X on his computer. He was instantly "bitten by the bug" and has been in love with aviation ever since. Matthew took his first introductory flight in 2013 and began normal flight training in February of 2015. Over the years, Matthew's love and knowledge for aviation has grown tremendously, mainly due to FSX. Garcia flies highly advanced aircraft in a professional manner on a highly complex virtual air traffic network simulating real world flying. In 2016 Matthew achieved his private pilot certificate from the FAA. Now he studies journalism at the University of Nebraska at Omaha.
Latest posts by Matthew Garcia (see all)