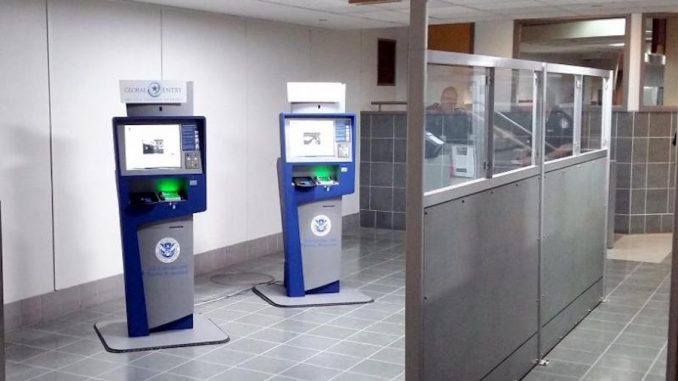 As the number of passengers travelling is increasing yearly, it is expected that wait times for customs and immigration are to skyrocket. In the past few years, there has been a push for programs to expedite these processes, with different options for passengers to effectively skip lines with membership in programs such as Global Entry and TSA PreCheck. While most of these programs require an application and a fee, one free option speeds up the international arrivals procedures all by using your mobile device.
Mobile Passport is the first authorized app by the United States' Customs and Border Protection to help expedite a traveler's arrival into the US. The app has been downloaded more than 1 million times.
"Mobile Passport Control enables travelers to submit their passport and customs declaration information via their smartphone instead of the traditional paper form. The "Mobile Passport" app is free to download and free to use. The app is sponsored by the Airports Council International-North America and authorized by US Customs and Border Protection (CBP)."
The app was designed with a simple interface and easy to use design. Per the app's website, four steps are taken to help speed up the immigration process:
First, travelers must set up their profile. "Enter your profile information as it appears on your valid, official passport. You can set up profiles for your entire family. Your information will be encrypted and shared only with CBP."
Second, travelers answer questions provided by CBP about your journey abroad: "Answer CBP's four brief questions about your trip. Then carefully review ALL of your information for the trip."
Third, passengers submit their information upon landing in the United States: " Once you land, connect to wireless or wi-fi and submit your data to CBP. Remember: when you submit, you are confirming under penalty of law that your information is correct. Within a few seconds, you will receive a CBP receipt with an encrypted barcode. Your receipt will be valid for 4 hours."
Finally, upon arrival, passengers proceed to the designated Mobile Passport lanes for a quick immigration process: "Follow the MOBILE PASSPORT CONTROL signs and skip the lines! Show your passport to the CBP officer and scan the barcode on the CBP receipt. And that's it!"
Mobile Passport is available to use for any US Citizen with a valid passport and Canadian citizens with both a valid Canadian passport and B1 or B2 visa statuses. The app, however, does not replace a physical passport.
The program is now available to travelers at 20 international airports across the nation. Houston's airports, both Hobby and Intercontinental Airport, are the two most recent airports in which CBP has expanded the program. Other airports with Mobile Passport currently in use include JFK, Newark, San Francisco, Washington-Dulles, and Atlanta, among many others.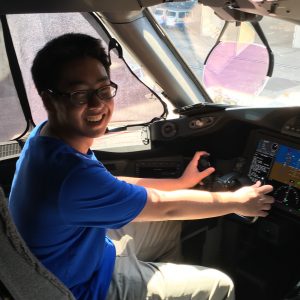 Ever since he made his first trip on a Boeing 747 in 2005, Samuel has been an AvGeek at heart. He is a dedicated United (ex-Continental) loyalist and frequent flier who attempts to live by Continental's slogan, "Work Hard, Fly Right." He has a huge love for the Boeing 777 along with any other Boeing wide body aircraft. Samuel is an avid collector of all types of airplane memorabilia ranging from model airplanes to in-flight magazines. In his free time, Samuel enjoys playing guitar and piano, and he is constantly on various airline websites scanning for any breaking news.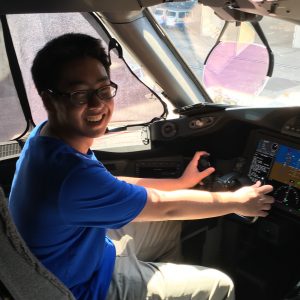 Latest posts by Samuel Chen (see all)