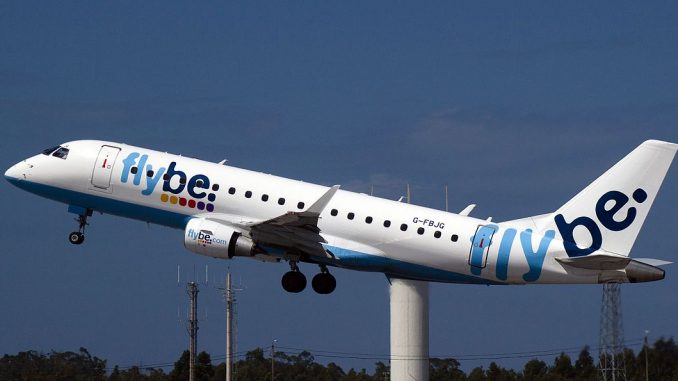 Flybe unexpectedly announced today, October 26, 2016, that Saad Hammad has by mutual agreement stepped down from his role as Chief Executive Officer of Flybe with immediate effect. A search has commenced for a new Chief Executive Officer.
Simon Laffin, Non-executive Chairman, has assumed the role of Executive Chairman until a new CEO is appointed. Saad Hammad joined Flybe in August 2013 and has led the significant transformation of Flybe into the regional airline it is today – a focused regional airline with a strong balance sheet, robust operations, and a low-cost customer proposition. Saad Hammad will continue to receive his yearly salary of £433,500 until October 2017 as well as a £30,000 compensation fee and a further £4,000 plus VAT in legal fees.
Simon Laffin, Executive Chairman of Flybe stated "The Board would like to thank Saad for his energy and drive which has been a major contributor towards Flybe's transformation over the last three years.  He mapped out a clear vision for the Group and led it to a significantly stronger position.  We wish him well for his next challenge. Whilst the whole aviation industry faces a challenging market environment, Flybe remains well placed. Our strategy remains to focus on regional routes and to provide an excellent service to our customers."
Saad Hammad, the outgoing CEO, commented "I am very proud of what we have achieved over the last three years with a major turnaround in Flybe. Now is the right time for me to move on to a fresh challenge. I would like to thank all company employees for their hard work, passion, and commitment and wish them all the best."
Hammad has had a particularly turbulent but successful career as the Flybe CEO as he recovered the airline's financial situation. In the 2013 and 2014 fiscal year, when Hammad first began his tenure as CEO, the airline made a loss of £200,000. After the 2014/2015 fiscal year, Hammad brought the airline into a £25.4 million loss. This was due to both the increase and reduction in specific services that were either performing badly or had a history of performing well. However, after the two years of turbulence, Hammad produced a profit the following year of £5.5 million. Under Hammad's reign, he also brought down the average cost per seat from £54.97 to £52.67, a key metric in the airline industry. He also increased customer satisfaction by 3%, as well as reducing the costs of the aircraft by returning some of their Embraer E195 aircraft back to lessors.
James is a passionate AvGeek who has been actively spotting for years. James has been an Aviation Enthusiast for 7 years and has a fond likening to Concorde! James hopes to grow in the aviation industry with journalism being his primary focus.
Latest posts by James Field (see all)