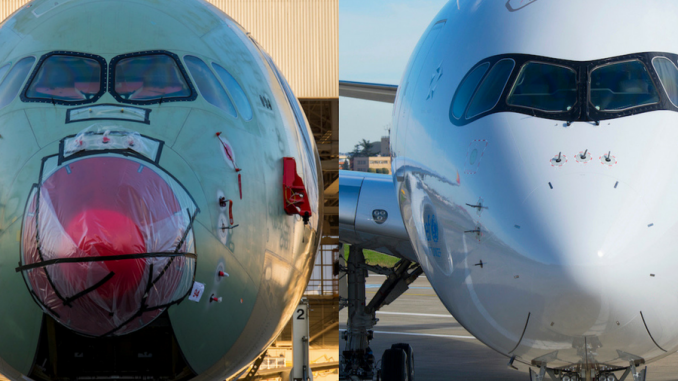 With new orders and completed deliveries, Toulouse-based aircraft manufacturer Airbus has seen its share of success this week.
China Southern Places Order for A350XWB Aircraft
Guangzhou, China-based China Southern signed an agreement with the airplane manufacturer for 20 A350-900XWB aircraft, making it one of the latest carriers to purchase this frame.
China Southern Airlines has been a firm customer with Airbus, operating over 300 Airbus aircraft. The airline currently has a wide range of short-haul and long-haul Airbus aircraft, including the A330 and A380. 
Tan Wangeng, President of China Southern Airlines, said, "With its very long range capability, economic fuel consumption and spacious cabin, the A350 XWB is the ideal choice for our international long haul routes. The introduction of the A350 XWB will help to strengthen our position as one of the world's leading international carriers."
"We are proud to welcome China Southern Airlines as the latest airline to select the A350 XWB," said John Leahy, Chief Operating Officer Customers, Airbus Commercial Aircraft. 
Counting this order, Airbus has over 800 orders for its A350XWB aircraft from 45 customers.
Asiana Takes Delivery of First A350XWB Aircraft
Earlier this week, Asiana Airlines, based in South Korea, took delivery of its first A350-900XWB aircraft. The airline is now the 12th airline to operate the type. The aircraft has a total of 311 seats split into three classes; 28 in Business Smartium, 36 in Economy Smartium, and 247 in the airline's main cabin.
Asiana has 30 Airbus A350XWB aircraft on order. Initially, the airline plans on operating the aircraft on intra-Asia routes, with plans to begin flying the aircraft to Europe and the U.S., achieving the aircraft's long-range and long-haul purpose.
Virgin America was the first customer to purchase the A320neo in 2010, and the airline once again is the launch customer of the A321neo. The addition of the A321neo is the largest aircraft in the airline's fleet, with 185 seats, which is over 20% higher than the current capacity of the airline's A320s.
The inaugural flight of the aircraft is to take place on May 31, 2017, flying between San Francisco (SFO) and Washington-National (DCA).
"We have been with Virgin America from the beginning and we are excited to launch this new chapter in that relationship," said Gael Meheust, President and CEO of CFM International. "The LEAP-1A has done extremely well in its first months of commercial service. It is proving unprecedented levels of fuel efficiency and environmental responsibility while maintaining the level of reliability Virgin America has come to expect from CFM. We think they will be very pleased with all this engine has to offer."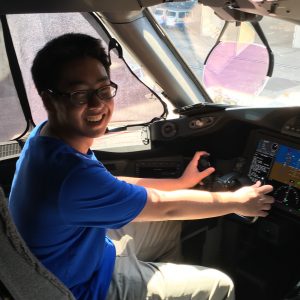 Ever since he made his first trip on a Boeing 747 in 2005, Samuel has been an AvGeek at heart. He is a dedicated United (ex-Continental) loyalist and frequent flier who attempts to live by Continental's slogan, "Work Hard, Fly Right." He has a huge love for the Boeing 777 along with any other Boeing wide body aircraft. Samuel is an avid collector of all types of airplane memorabilia ranging from model airplanes to in-flight magazines. In his free time, Samuel enjoys playing guitar and piano, and he is constantly on various airline websites scanning for any breaking news.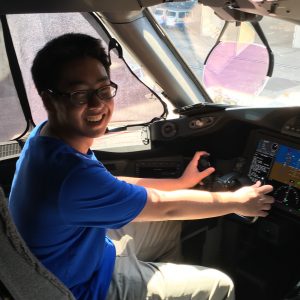 Latest posts by Samuel Chen (see all)