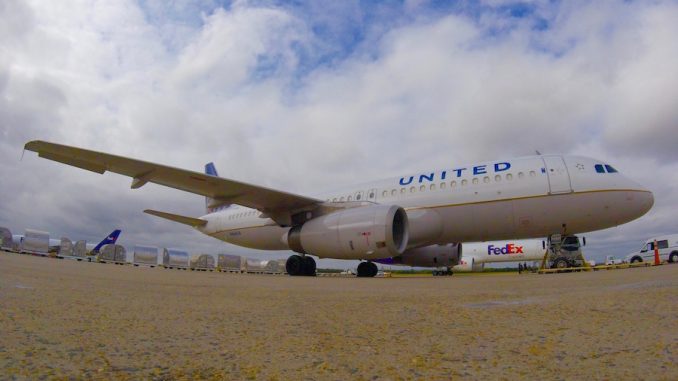 A clash of titans took place on Capitol Hill Tuesday when executives from multiple U.S. airlines testified to Congress regarding everything from overbooking to checked bag fees.
The meeting was trumpeted as an opportunity for more change to be enacted on the airline industry from the outside.
"If we don't see meaningful results that improve customer service, the next time this committee meets to address the issue, I can assure you, you won't like the outcome," Bill Shuster, R-Pa., chairman of the U.S. House Transportation and Infrastructure Committee, told the executives.
After the meeting, representatives told various media outlets they felt the questions and answers yielded a productive session, overall.
So just a few days out, what are the key takeaways that the average flyer can take from the meeting?
There is no love lost for United
Much of the reason this meeting took place is the outcry caused by an incident regarding a passenger on a United flight who was forcibly removed from the aircraft after refusing to do so himself. The passenger ended up with physical injuries, but he and United reached a settlement after.
During the hearing, United CEO Oscar Muñoz apologized multiple times for the incident, and for much of the hearing, the congressmen did not take the spotlight off Muñoz, leaving him to explain how his airline hopes to improve over the coming months and years.
But American was also facing tough questioning from the panel after video surfaced of a flight attendant wrestling a stroller from a woman who had brought it onboard the aircraft and was carrying it down the aisle.
This incident took a bit of heat off United, but the Chicago-based airline is still facing lots of scrutiny and continued to do so when they fielded questions from the U.S. Senate Subcommittee on Aviation Operations, Safety, and Security on Thursday.
Overbooking is still a hot topic
Quite possibly the most shocking piece of info that came out of this part of the conversation was that Southwest Airlines plans to stop overbooking flights altogether. Southwest Executive Vice President and Chief Operating Officer Bob Jordan said the airline is seeing fewer people miss their flights than ever before, owing to system upgrades, so they do not see a good enough reason to continue.
American and United, however, defended their policies, saying that overbooking allows them to deliver cheaper fares to all passengers while inconveniencing only a few. Executives from the two airlines also stressed that the vast majority of passengers bumped from flights represent voluntary denied boardings.
United did, however, say they will reduce the amount of overbooking, but added they will not stop overbooking completely. Both American and Untied also said they will not bump passengers who have already boarded the aircraft so as to avoid situations like United's recent debacle.
Everyone is holding out hope for real improvement
Most everyone exited the meeting giving optimistic answers to reporters. Whether that was just an act remains to be seen, but any changes that were set in motion by these hearings will likely start to be seen in effect within the coming months.
If the airlines do not enact change on their own, congress has the power to force it. So one way or another, there is a greater chance real improvements will come now that these hearings have taken place.
Muñoz said his airline will continue to work to better all elements of their business that they can, especially after the April 9 incident.
"At least from United's perspective, this will make us better," Muñoz said.

When he was just six months old, Parker took his first flight. From that point, he was destined to love aviation. His mom worked for Southwest Airlines much of his family have been frequent flyers on American Airlines for years, just as Parker is now. In 2015, Parker, inspired by aviation accounts on Instagram, decided to create an account of his own, and he hasn't stopped spotting since. On top of that, Parker has been writing for his school paper since his freshman year and has been writing and doing photography work for AirlineGeeks since August 2016.

Latest posts by Parker Davis (see all)