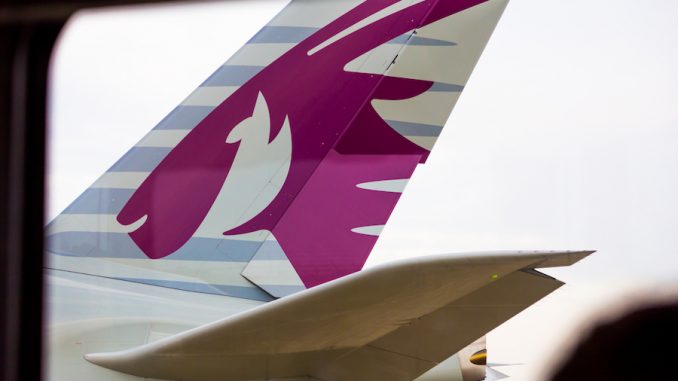 In a statement, American Airlines confirmed on Wednesday that it has notified both Etihad Airways and Qatar Airways that it will not extended its codeshare agreements. Official notice was given to the two carriers on June 29, and will see the codeshare agreements expire in March of 2018.
In its announcement, American stated, "This decision has no material financial impact on American and is an extension of our stance against the illegal subsidies that these carriers receive from their governments. We are committed to doing everything we can to continue to support our team members and ensure that there is fair competition between American and the Gulf carriers."
The ending of the codeshare agreements is likely in response to the growing rift between the legacy carriers in the U.S., American Airlines, Delta Air Lines and United Airlines, continuing their fight on Capitol Hill against what they believe are illegal subsidies from each country's government to support the airline's low fares.
While the news does not come as a surprise to many, it marks a particularly difficult period for American and Qatar, who together are a part of the oneworld alliance. In addition, Qatar is currently acting on its commitment to purchase 4.75% of American's stock.
Codeshares, which history is debated on when it was officially started, allow for airlines to share the same flight. For example, a passenger looking to book a flight from Seattle, Washington to Cairo, Egypt today could do so through American's website, and have the first flight operated by American while the remaining flights could be operated by a carrier that flies to Cairo, such as Qatar Airways.
In return for American's flight number being associated with the Etihad flight number, American would receive a certain percentage of the total flight revenue, including the flight operated by Qatar. This ensures that American is able to obtain some revenue from the secondary flight, even if the airline itself doesn't operate the flight to Cairo.
As the fight continues between the carriers in the United States and the Gulf region, President Trump and his administration have begun reviewing its Open Skies agreements with both the United Arab Emirates and Qatar. These agreements allow airlines to operate internationally between the two countries with minimal government interference.
A similar debate was reviewed by the Obama administration, which ultimately decided that it was not necessary to take any action against the Middle Eastern countries or their airlines.

Joe joined AirlineGeeks in 2014, and in his current role as Editor-in-Chief manages a growing team of writers both in North America and Europe. He enjoys spending the bulk of his time researching, learning and analyzing the latest trends in the airline industry, all while mentoring new members of the AirlineGeeks team who seek to do the same. Areas of research include revenue management, codeshare and alliance partnerships and airline financial results.

Latest posts by Joe Pesek (see all)