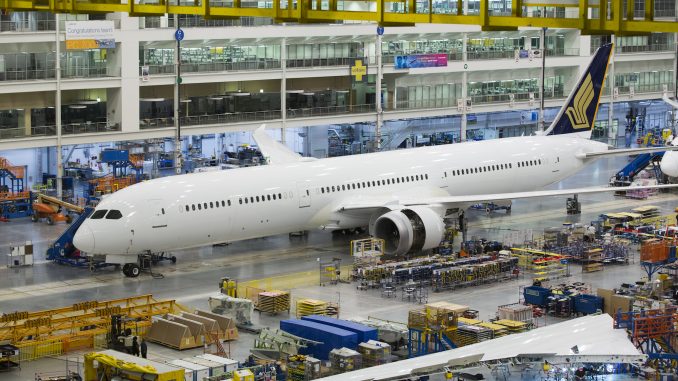 Boeing has confirmed that its first 787-10 model, which will be flown by Singapore Airlines, has rolled off the production line at its Final Assembly Facility in North Charleston, South Carolina. Due for delivery in the first half of 2018, the aircraft will now move on to be painted and begin system checks, fueling, and engine runs.
Singapore Airlines is the launch customer of the latest iteration of the 787, and at the time of writing has 30 airplanes on firm order. The 787-10 will join the airline's fleet of 115 widebody aircraft, which includes 23 A330s, 20 A380s, 54 B777s, and 18 A359s. Details of potential routes are thus far unconfirmed.
In a press release, Boeing Senior Vice-President of Asia-Pacific and India Sales, Dinesh Keskar, said "Boeing is excited to have finished final assembly of the first 787-10 Dreamliner for Singapore Airlines. With its unprecedented efficiency, greater capacity, and the Dreamliner's known preferred passenger experience, the 787-10 will be an important part of the airline's future fleet."
The 787-10 is a 5.2m (18-foot) stretch of the 787-9, and according to Boeing will provide a 25 percent improvement in fuel economy per seat, and is designed to accommodate 330 passengers. There are currently 177 on order for a number of airlines, including United, EVA Air, Etihad, British Airways, and Air France-KLM.
This story was updated on Oct. 4, 2017 at 4:23 p.m. to add an additional image.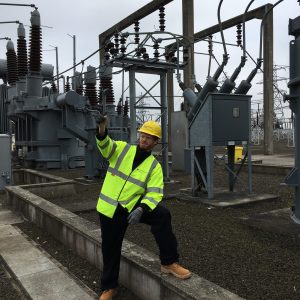 Andy flew regularly from a young age on family holidays, but his interest in aviation really began when he saw Concorde flying over his grandparents' house on final approach. A Power Engineer by profession, his hobbies include writing, playing guitar, and taking a beating at squash.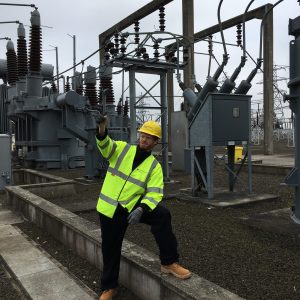 Latest posts by Andy Nelson (see all)