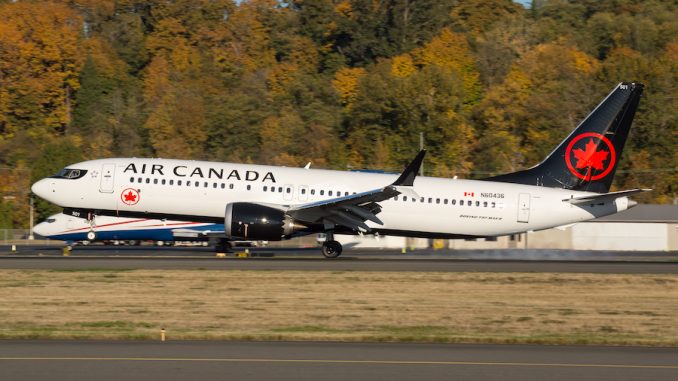 Air Canada rolled its first Boeing 737 MAX 8 aircraft out of the paint shop in late October. It's the first Boeing 737 series aircraft for the Canadian airline since it retired its former 737 fleet in 2004.
The new aircraft is painted in Air Canada's recently updated livery. The new paint scheme, featuring a white body with black colored lettering and the iconic red maple leaf on the otherwise black painted tail. is a retro-themed throwback to one of Air Canada's former liveries.
Air Canada has already announced its intentions to use the MAX on transatlantic routes from Canada, in addition to domestic flights. The airline will serve the Irish cities of Shannon and Dublin from Toronto and Montreal, respectively, beginning in the Summer of 2018.
Air Canada joins a growing list of airlines utilizing the MAX's increased range and fuel efficiency to operate transatlantic routes to airports with less demand for the service. Norwegian Longhaul has been using the aircraft for its transatlantic operations based out of Stewart Airport in New York, Providence Airport in Rhode Island and Bradley Airport in Connecticut.
Transatlantic routes with a single-aisle aircraft are not new for the airline. Air Canada currently operates a flight from St John's to London using its Airbus A319 aircraft equipped with ETOPS (Extended-range Twin-engine Operational Performance Standards). However, the 737 MAX is able to fly from Air Canada's hub cities of Toronto and Montreal to Europe without a stopover or connection.
The new aircraft and new paint also come with a new configuration. The new 737 MAXs will feature 16 first class seats and 153 coach seats, totaling 169 seats for the single-aisle aircraft. The seat pitch will be slightly reduced at 30 inches, with the seat width remaining at the near industry standard of 18 inches.
Air Canada has also kept the personal entertainment option on its 737 MAXs, making it one of the few airlines to offer the service on a 737 MAX aircraft. Travelers will have seat back entertainment using new touchscreen entertainment devices, as is the standard on most of their newer aircraft.
The arrival of the 737 MAX at Air Canada signifies the commitment by the airline to continuously update and modernize their fleet. In addition to the 737 MAX 8, the airline is also acquiring a fleet of Bombardier CS300 aircraft for its short-haul routes and the 737 MAX 9 for its short to medium haul routes.
The airline is also still receiving new Boeing 787-9 Dreamliner aircraft for its long-haul routes.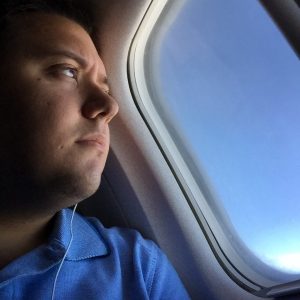 Tom has been flying for as long as he can remember. His first flight memory was on a Song Airlines 757 flying from LaGuardia to Orlando. Back then, he was afraid to fly because he thought you needed to jump off the plane in order to get off. Some years later, Tom is now a seasoned traveler, often flying to places just for the fun of it. Most of the time, he'll never leave the airport on his trips. If he's not at home or at work as a Line Service Technician at Long Island MacArthur Airport, he's off flying somewhere, but only for the day.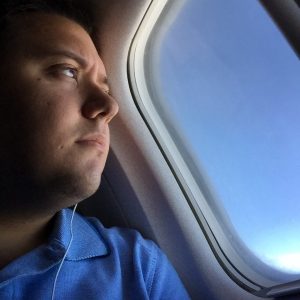 Latest posts by Thomas Pallini (see all)