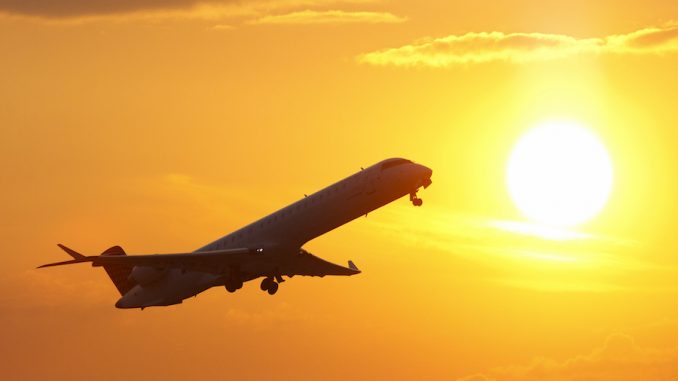 Society as a whole is starting to see more and more "smart things." After the introduction of the smartphone, we have started to see smart cars, smart fridges, smart blinds, and now smart luggage.
New smart suitcases and carry-on bags being sold possess all sorts of features aimed to make travel easier. The features on the new suitcases range from being fully motorized to featuring device charging capabilities, GPS tracking, remote locking, and even built-in weighing scales. But before passengers go out and purchase a smart bag for their next trip, which can range anywhere from $275 to over $1,000, they should check with their airline's policies on the smart luggage.
American Airlines, Delta Air Lines, and Alaska Airlines have all announced restrictions on the smart luggage due to the lithium-ion batteries that power the bags. As with other gadgets that use lithium-ion batteries, the smart luggage can pose a fire risk, which is why the airlines have imposed restrictions.
The new restrictions being imposed mainly apply to smart bags which are checked-in, as a fire that breaks out in the cargo hold of an aircraft is much more severe than a fire in the cabin. Passengers who wish to check-in their smart bags must be able to remove the battery from the bag otherwise the bag cannot be checked.
"Beginning Jan. 15, customers who travel with a smart bag must be able to remove the battery in case the bag has to be checked at any point in the customer's journey. If the battery cannot be removed, the bag will not be allowed," American Airlines said in a statement.
The new policies from the airlines also are consistent with the FAA's approach on electronic devices with lithium-ion batteries.
The FAA states, "Devices containing lithium metal or lithium-ion batteries (laptops, smartphones, tablets, etc.) should be carried in carry-on baggage when possible. When these devices must be carried in checked baggage, they should be turned completely off, protected from accidental activation, and packed so they are protected from damage."
Many smart bag manufacturers have expressed disappointment towards the new policies. Currently, manufacturers are working hard to create bags that have easily accessible and removable batteries and many companies are planning to meet with airlines to discuss whether their products are eligible to be exempt from the restrictions which will soon go into effect.
"We are saddened by these latest changes to some airline regulations and feel it is a step back not only for travel technology, but that it also presents an obstacle to streamlining and improving the way we all travel," said Bluesmart, a smart bag manufacturer whose batteries cannot be removed, in a statement to CNN. 
Other U.S. airlines have also been evaluating the potential dangers of the smart bags, with United Airlines and Southwest expected to release policies soon.
It is unclear on whether or not international airlines are evaluating the issue, but there have been reports of Canadian airlines, such as WestJet and Air Canada, expressing interest in creating similar policies towards the bags.
An "AvGeek" for most of his life, Akhil has always been drawn to aviation. If there is an opportunity to read about an airline, fly on a new airplane, or talk to anyone about aviation, he is on it. Akhil has been on over 20 different kinds of aircraft, his favorite being the MD-80. Additionally, he has visited 5 continents and plans to knock out the remaining two (Africa and Antarctica) soon. Based in Dallas, Akhil graduated from Texas A&M University with a degree in Management Information Systems and currently works in consulting. His dream is to become an airline executive.
Latest posts by Akhil Dewan (see all)