A rare southern snowstorm has crippled the world's busiest airport, with Hartsfield-Jackson Atlanta International Airport expecting up to six inches of snow by Saturday morning. The snow was initially expected to be only between one and two inches. The cold front that caused the snow is moving south through the Florida peninsula Friday night.
By mid-afternoon Friday, 815 flights had been cancelled, accounting for one-third of the total flights at the airport. In addition to the cancellations, one-third of the flights that are operating are facing delays. 
Most airlines flying into Atlanta offered travel waivers for flyers on Friday. This included hometown airline Delta, United, American, Southwest, JetBlue, Spirit, and Frontier. Aircraft on the ground were facing a three-hour wait for deicing, as a mixture of snow and slush fell throughout the day. 
Delta alone had cancelled 455 flights nationwide, with 850 flights facing delays by Friday. This doesn't include flights on Delta Connection carriers. Southwest, the second largest airline in Atlanta, faced 160 flights cancellations, with a further 650 flights facing delays. Effects from Friday are likely to be felt into Saturday.
Atlanta rarely feels the effects of snow, but when it does, faces chaos in the city. In 2014, a snowstorm that laid two to three inches in the city caused 7,100 flights to be cancelled over three days.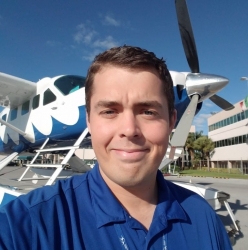 Daniel has always had aviation in his life; from moving to the United States when he was two, to family vacations across the U.S., and back to his native England. He currently resides in South Florida and attends Nova Southeastern University, studying Human Factors in Aviation. Daniel has his Commercial Certificate for both land and sea, and hopes to one day join the major airlines.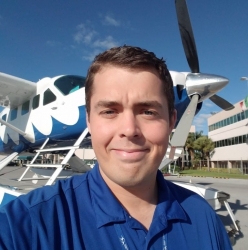 Latest posts by Daniel Morley (see all)