39 percent of American Airlines' fleet was repainted into the carrier's new livery by February 2015 and the carrier was planning to have 96 percent of the fleet done by December 2017 and the entire fleet by next December according to a newsletter sent to employees.
But American was able to complete its repainting project a bit earlier than it had initially expected.
Since Jan. 17, 2013, when the airline debuted its new livery as a part of its "The New American" campaign on a Boeing 737-800, the airline has painted 992 AIRplanes including 617 mainline jets and 375 regional jets into the new livery. Prior to merging with US Airways, the airline had already painted over 200 aircraft, however the closing of the merger on Dec. 9, 2013 added 299 mainline US Airways aircraft to the project.
Troy Sokolowski, senior manager for American's vendor Management, helped oversee the massive paint project and was proud to see the project finish up. He said, "You take a good breath and say, 'wow, finally, it's over.'"
Sokolowski was one of the many American employees involved in this project. Coordinating the project involved many departments including base maintenance, fleet engineering, maintenance repair organization (MRO) operations, marketing, and purchasing. Additionally, the airline often sent employees on-site at the paint vendors to ensure everything was right for the airline.
When the airline introduced the updated livery, there was some initial backlash to changing the tail paint which included AA in red and blue below an eagle silhouette. This tail design had been a part of American's look since the 1960s. While many planes had already been repainted, the airline still decided to hold a vote for employees to pick which tail they preferred to keep.
A majority wanted to move forward with the new tail which resembled the American flag by early 2014. The airline was now fully committed to the new livery and at one point even had eight paint lines running at the same time at different locations.
C. R. Smith was never a fan of painting airplanes and instead preferred the bare-metal look due to the amounts of money it would save the airline, one of the biggest factors that kept American flying such a unique livery for so long. But as the carrier placed an order for the Boeing 787, a bare-metal livery was no longer practical.
A new paint scheme was needed because the Boeing 787s have a carbon skin instead of aluminum, so the previous bare-metal look would not be feasible on the aircraft. However, with the new livery, the airline is still preserving elements of its previous liveries with the newer and more modern looking eagle on the fuselage next to the company's name.
In November 2016, American Airlines reached its first major milestone in its painting project when all 299 US Airways mainline aircraft had been repainted into American's new livery. N578UW, an Airbus A321, still features the US Airways livery and serves in AA's fleet as a heritage aircraft.
The airline has done a good job preserving liveries of airlines which it has merged with in the past and flies a few short-haul Boeing and Airbus aircraft with liveries including those of Air Cal, Reno Air, TWA, and American West.
More recently, the airline also quietly added a polished aluminum retro livery to one of its over 300 737s. The old American Airlines livery will be missed by many fans of the carrier, however, it is still possible to spot the livery flying on the airline's 45 MD-80 series aircraft which are scheduled to be retired in 2019.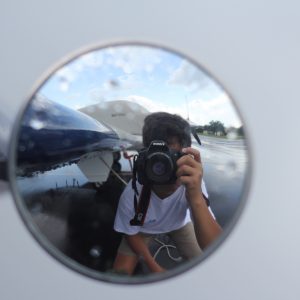 Mateen has been interested in aviation from a very young age. He got his first model airplane at six and has been airplane spotting since he was nine years old. He has always had a passion for aviation and loves learning about different aspects within the industry. In addition to writing for AirlineGeeks, Mateen is also an editor for his high school's newspaper. You can also find him on Instagram (@Plane.Photos) where he enjoys sharing his aviation photography with thousands of people everyday.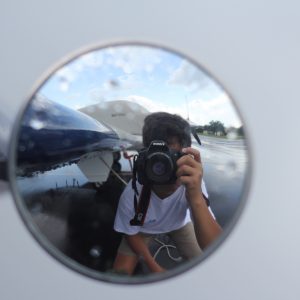 Latest posts by Mateen Kontoravdis (see all)