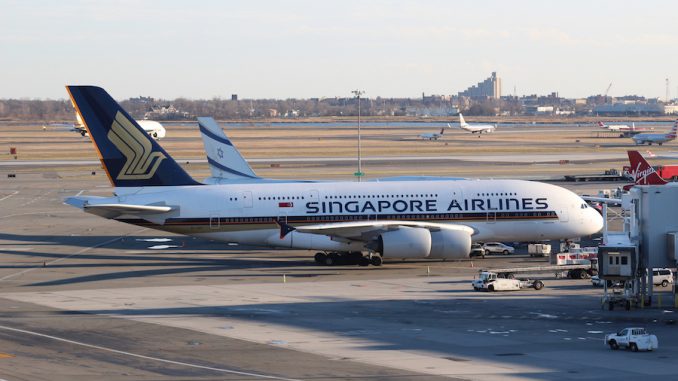 Singapore Airlines on Monday announced the second and third routes for its refreshed Airbus A380 aircraft, which feature the airline's new Suites first class product and other updated cabins. Beginning in February, the A380s will fly from the carrier's hub in Singapore to London and Hong Kong.
On Feb. 16, Singapore will begin operating one of its flights to London with the new Airbus A380s three times per week. Flight SQ322 to London will feature the new aircraft on Wednesdays, Fridays, and Sundays, and the return flight, SQ305, will be operated by the same aircraft the following days.
Additionally, the new aircraft will operate frequencies to Hong Kong four times weekly beginning Feb. 18. On Tuesdays, Wednesdays, Fridays, and Sundays, flight SQ860 will be operated by the new aircraft, and the return flight, SQ863, will have the new aircraft on the same day as the outbound flights.
On April 7 and 8, the flight numbers on which the new aircraft will fly will change to SQ317 and SQ305 to and from London and to SQ856 and SQ861 to and from Hong Kong. The days of the week during which the flights will feature the new A380s, however, will not change.
The hallmark feature of the aircraft is the carrier's refreshed long-haul cabin, especially the Suites Class cabin. The cabin first took flight in mid-December aboard one of the carrier's frequencies from Singapore to Sydney. Each of the six Suites Class seats features a 21-inch-wide swivel chair in addition to a separate 76-inch-long bed.
"For couples travelling together, the beds in the first two Suites of each aisle can be converted to form a double bed," a press release at the time said. "When not in use, the bed can be stowed completely, creating even more personal space within each Suite."
This made it one of just a few products to ever have a separate bed and seat. Lufthansa's Boeing 747-400 first class once had it, as does Etihad's Residence, among others. The Suites also come with numerous other features designed to make them one of, if not the, best first class product in the world.
"Each Suite also has a 32-inch full HD monitor that can swivel for the different viewing angles in seat and bed modes, a full-sized personal wardrobe, customised handbag stowage compartment, amenity box lined with soft leather, specially designed carpet and a feature wall with mood lighting – all exquisitely crafted to give a touch of luxury and intimacy," the same press release said.
The announcement of these new routes comes just a few months after Singapore Airlines allowed the leases on their first A380s to expire. In October, the carrier returned their first A380, 9V-SKA, to aircraft leasing company Dr. Peters Group, almost exactly 10 years after it became the first of the aircraft type ever delivered from Airbus.
Over the coming weeks and months, more A380s will be delivered to fill the void left by those that are moving onto retirement or to join other customers. The A380 will continue to fly and flourish with Singapore Airlines, even as some airlines begin to turn away.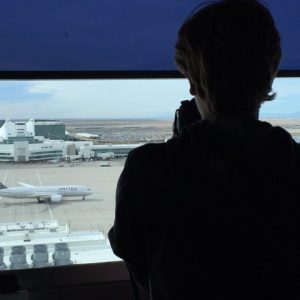 When he was just six months old, Parker took his first flight. From that point, he was destined to love aviation. His mom worked for Southwest Airlines much of his family have been frequent flyers on American Airlines for years, just as Parker is now. In 2015, Parker, inspired by aviation accounts on Instagram, decided to create an account of his own, and he hasn't stopped spotting since. On top of that, Parker has been writing for his school paper since his freshman year and has been writing and doing photography work for AirlineGeeks since August 2016.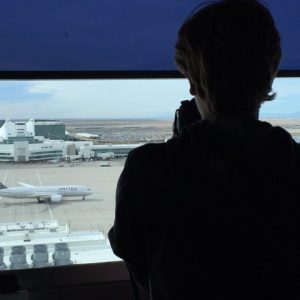 Latest posts by Parker Davis (see all)