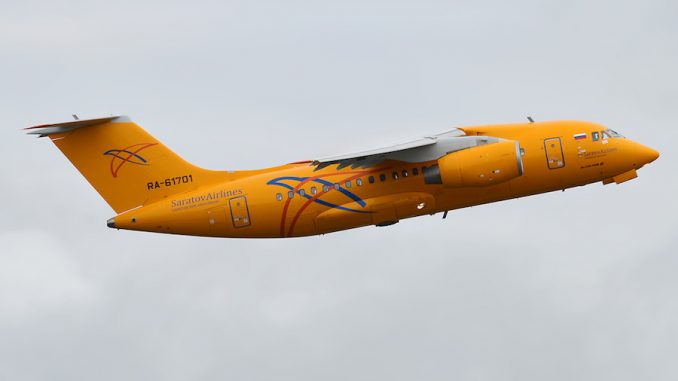 With 2018 still in its infancy and the aviation world still reflecting on a year that suffered no commercial airline fatalities, the wretched news emerging from Russia on Sunday morning brought into sharp focus the dangers that are still very real in air travel.
At roughly 08:27 UTC on Sunday, Saratov Airlines flight 703, an Antonov An-148 which had been in the company's fleet since 2016, flying from Moscow's Domodedovo (DME) to Orsk Airport (OSW) crashed minutes after takeoff, with witnesses reporting that the aircraft was 'in flames as it fell from the sky.'
The regional carrier is now at the center of the world's media attention, yet little is known about them. So who is Saratov Airlines?
History, Fleet, and Routes
Saratov Airlines is not well known outside Russia. Indeed, according to recent statistics, it does not even rank within in the top 10 of Russian carriers in terms of passengers carried. Originating in the Saratov Oblast in south-western Russia, the airline was initially founded in 1931 as part of Aeroflot.
It was first known as Saravia, before being rebranded in 2013 as Saratov Airlines to coincide with the delivery of two Embraer EMB-195s, which are owned and leased by General Electric Capital Aviation Services (GECAS). These two aircraft still operate and were introduced in an effort to modernize the airline's aging fleet, which at present includes seven Yakovlev Yak-42, the oldest of which has been in operation since 1982.
The mainly Russian-manufactured fleet also features four Antonov An-148s. A fifth, registered RA-61704, was the aircraft involved in today's tragedy. In July, Saratov announced that an agreement was signed at the MAKS Air-Show in Moscow to lease six Irkut MC-21s, which are due to be delivered between 2022 and 2025.
The majority of Saratov's 25 daily flights operate out of either DME, which services the west of Russia, or Krasnoyarsk Yemelyanovo International Airport (KJA), the base for operations in the east. Altogether, the airline offers 73 routes to 43 destinations. Only two international routes, to Armenia and Georgia, are currently operated.
2015 Controversy
Until Sunday's accident, Saratov Airlines has had a mostly unblemished safety record. One exception is an unusual incident which occurred on Jul. 19 of 2015, where a surprise inspection by the Russian Federal Air Transport Agency found 'a violation of Russian Federal Aviation Regulations concerning the presence of persons other than flight crew in the cockpit during operations.'
The subsequent investigation found that on a flight from Saratov Tsentralny (RTW) to Antalya, Turkey, a 'close relative' of the airline's general director was found to be present on the flight-deck without official authorization.
As a result of this incursion, the airline was banned from operating international flights. At the time, foreign destinations included Ukraine, Azerbaijan, and Montenegro. As mentioned above, only international routes to Armenia and Georgia currently operate. In response, the airline took action against a number of employees, as well as introducing a number of policy changes to ensure no such errors would occur again.
An Uncertain Future
Today's events bring to light once again that no matter the recent safety record of the industry, tragedy can strike at any time.
It is far too early to say how this accident will affect Saratov's long-term operation. Flights have been delayed today but continue nonetheless. According to Elena Voronova, a spokeswoman for the airline, there had been no concerns about the technical condition of the airplane, and so the only thing left to do is await the outcome of the appropriate investigations.
At the time of writing, no firm cause for the crash has been established, and there were no survivors from the 66 passengers and crew on board.
The world of aviation must remain vigilant and never rest on the principles that have made air travel the safest form of transport. The clock is reset again, and like every other accident in the past, every conceivable action must be taken to ensure lessons are learned and mistakes are not repeated.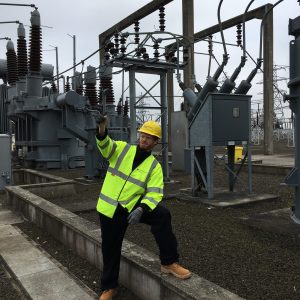 Andy flew regularly from a young age on family holidays, but his interest in aviation really began when he saw Concorde flying over his grandparents' house on final approach. A Power Engineer by profession, his hobbies include writing, playing guitar, and taking a beating at squash.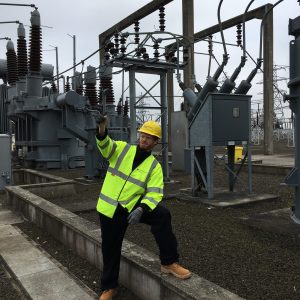 Latest posts by Andy Nelson (see all)