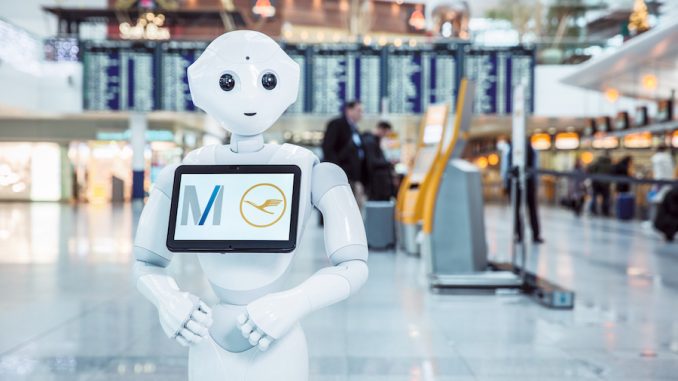 Lufthansa and Munich Airport have started testing of a humanoid robot in Terminal 2 of the airport. The robot, given the name "Josie Pepper," is there to provide information and answer questions for passengers in Terminal 2. Passengers can ask for directions to their gate or certain shops or restaurants, and Josie Pepper will give them a prompt response. The robot itself is 120 cm (3.9ft.) tall and speaks English.
Munich Airport and Lufthansa are breaking new ground with the rollout of this robot. Josie Pepper is the first-ever test of a humanoid robot that has artificial intelligence at a German airport.
Josie Pepper will be welcoming passengers to the non-public area of the terminal, which is operated by both Munich Airport and Lufthansa. The robot will await passengers at a ramp that connects the main terminal to the satellite building, helping to see whether or not passengers will interact and warmly accept Josie Pepper.
The robot's "brain" contains a high-performance processor with a WLAN internet access. This allows a connection to the cloud service where speech is processed, which is then interpreted and linked to the airport's data. The robot is different from others, as it does not deliver pre-defined answers.
With Josie Pepper's ability to learn, it answers each question individually, and over time, the system gets better at coming up with relevant answers and more precise replies.
Pepper was developed by the French company SoftBank Robotics. The robot's name "Josie" was given by the staff of Munich Airport and Lufthansa upon its arrival at the airport.
Humanoid robots are no strangers to airports. EVA Air, based in Taipei, Taiwan, has a Pepper robot at the lounge check-in desks between EVA Air's Infinity Lounge and Star Lounge at Taipei Taoyuan (TPE). At Taipei Songshan's Airport (TSA), another Pepper robot is assisting at EVA's international counter.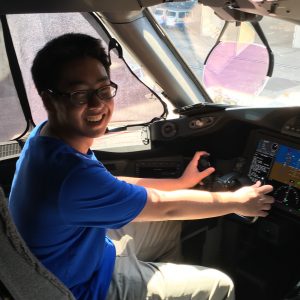 Ever since he made his first trip on a Boeing 747 in 2005, Samuel has been an AvGeek at heart. He is a dedicated United (ex-Continental) loyalist and frequent flier who attempts to live by Continental's slogan, "Work Hard, Fly Right." He has a huge love for the Boeing 777 along with any other Boeing wide body aircraft. Samuel is an avid collector of all types of airplane memorabilia ranging from model airplanes to in-flight magazines. In his free time, Samuel enjoys playing guitar and piano, and he is constantly on various airline websites scanning for any breaking news.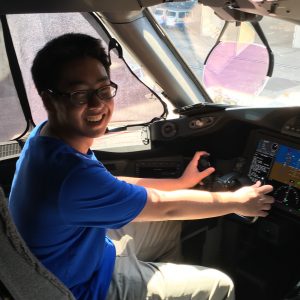 Latest posts by Samuel Chen (see all)