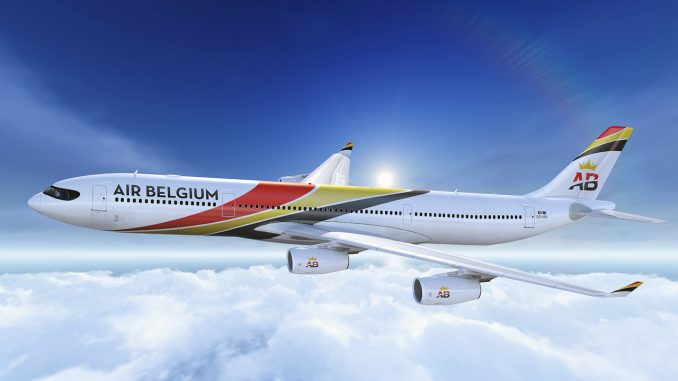 Founded in 2016, Air Belgium has been working hard as it prepares to take flight for the first time this year. The airline will be the first new one in Belgium since 2006 when SN Brussels Airlines merged with Virgin Express creating Brussels Airlines, the flag carrier of the country.
The airline will base its operations at Brussels South Charleroi Airport (CRL), located 37 miles south of the city center. CRL is currently used by Ryanair and multiple other low-cost carriers, however, the airport will be changing its infrastructure to better accommodate for the new long-haul airline. Most notably, a premium terminal will be created at the current executive aviation terminal for passengers flying in the premium classes offered by the carrier.
According to airport officials, a new unique premium terminal will allow passengers flying in the premium cabins to check-in, clear security, and customs checks, and arrive at the boarding gate within 20 minutes of parking their car at the airport. While this terminal will take at least a year to complete when construction begins in May 2018, the airline claims there will be a temporary solution for premium passengers during construction.
Air Belgium plans to fly a fleet of four A340-300 aircraft to begin and expand its flights in Asia. The airline confirmed that two of the A340s have already been delivered by Airbus. The first aircraft, OO-ABA, is an 11-year-old aircraft which was originally delivered to Finnair. It has arrived at Brussels International Airport already, where it will receive the Air Belgium livery prior to repositioning to Charleroi Airport, where it will be based.
The second aircraft, OO-ABB, is also an A340 originally delivered to Finnair before being stored in 2016, when the airline was in the process of retiring its fleet of A340 aircraft in favor of the A350-900.
To fly, the airline will need an AOC (Air Operator's Certificate). While Air Belgium has not yet obtained one, the CEO assured they will receive it soon and told AirlineGeeks: "The arrival of the aircraft will enable the Belgian authorities to complete the last technical audits and deliver the AOC."
The A340s will fly with 303 total seats in three different cabins. Business class will include 18 seats similar to those found onboard American Airlines and Delta Air Lines' 767 fleet, featuring power outlets, and a bed length of 79 inches. The premium economy cabin will see seven seats per row for a total of 21 seats with 36 inches of legroom and 18 degrees of recline, double the amount offered in economy.
The remaining 264 economy seats of the aircraft will be in a standard 2-4-2 configuration, each offering 31 inches of legroom. All seats will offer inflight entertainment, though economy seats will not have power ports.
While the airline will initially start flights with the A340, they expect to add newer planes by the end of 2020. To answer a few important questions about the startup carrier, AirlineGeeks reached out to Air Belgium and received answers from Greek CEO Niky Terzakis, the man leading the team which hopes to carry 500,000 passengers a year. Prior to launching Air Belgium, Terzakis was the CEO of TNT Airways, a Belgian cargo airline now known as ASL Airlines Belgium.
_________________________________________________________________________________________
Interview with Mr. Terzakis:
When flights begin in March 2018, which destinations will be served initially?
Assuming there is no further delay at Airbus, we will start flying to Hong Kong about four times a week. We plan on increasing this to six flights a week by the fall of 2018. And we'll be serving six other destinations on the Chinese mainland as of May 2018.
What motivated the airline to choose Asia for its initial destinations?
Asia represents the largest global market by far, and traffic between Asia and Europe shows a healthy and steady growth. The Belgian O&D market is pretty significant and, unfortunately, Belgium and its European Capital are poorly served by direct long-haul flights.
Belgian travelers are therefore disadvantaged and obliged to travel via one or two hubs on their journey to and from Asia. The market is there, but it was hijacked in the early 2000's by neighboring hub airports such as Frankfurt, Schiphol and Paris. Our ambition is to serve a selection of Asian destinations while offering a competitive service that makes sense to leisure, premium and business travelers. We aim to drop the bling and focus on the essentials.
And why Hong Kong as a first destination? It is a key business destination and a major hub to Asia. Remarkably, it's never been served directly from the European capital, Brussels, even though it's a very business-friendly and competitive environment for all kinds of travelers. Also note that we have established our Asia Pacific permanent offices in Hong Kong, from which we will be developing our Asian network and destinations.
Is Air Belgium also considering to add short-haul flights and service to North America?
We are not aiming at directly operating a short-haul network of our own. We will privilege partnerships and commercial arrangements with reputable short-haul airlines. For some specific routes, we may be wet leasing some short haul, single-aisle aircraft.
We have a phased ten-year plan for long-haul operations. During phase one, which kicks off in 2018, we will start serving Asia, and particularly China. It also includes the establishment of a series of interline agreements with Asian and European carriers. Phase two consists of expanding the number of flights to and destinations in Asia and complementing the fleet with modern technology aircraft. Phase three involves the expansion of our fleet and network, which includes a focus on North and South America.
Why was the A340 chosen for the fleet?
The Airbus A340-313 series is a reliable and safe modern jet aircraft with an excellent track record, especially appreciated by passengers for its comfort. Its efficient, economical and affordable CFMI engines offer longer flight ranges. The A340 also has an outstanding safety record. It was the best choice of aircraft to start our operations with. In the mid/long term, we will add other aircraft to our fleet. We are already negotiating with Airbus about acquiring planes from the A330-900NEO or the A350 series.
_________________________________________________________________________________________
As Air Belgium focuses initially on building up its destinations in Asia, it will face direct competition from Cathay Pacific, who will also begin nonstop flights to Hong-Kong from Brussels (BRU) in late March using the A350-900. The heat will be felt as the carrier competes with the seven-plus airlines that fly to Europe from Hong Kong.
However, with its seven values of being modern, transparent, efficient, fair, and offering quality service, the airline may be able to succeed. Certainly, though, aviation enthusiasts around the world will be excited to see stored A340s come back to life and fly in the dazzling new livery that Air Belgium has created.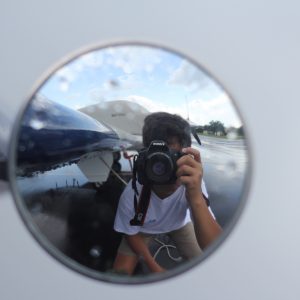 Mateen has been interested in aviation from a very young age. He got his first model airplane at six and has been airplane spotting since he was nine years old. He has always had a passion for aviation and loves learning about different aspects within the industry. In addition to writing for AirlineGeeks, Mateen is also an editor for his high school's newspaper. You can also find him on Instagram (@Plane.Photos) where he enjoys sharing his aviation photography with thousands of people everyday.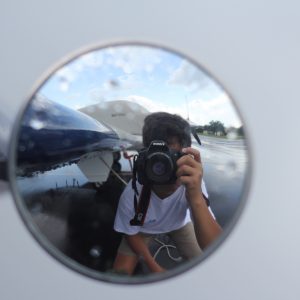 Latest posts by Mateen Kontoravdis (see all)