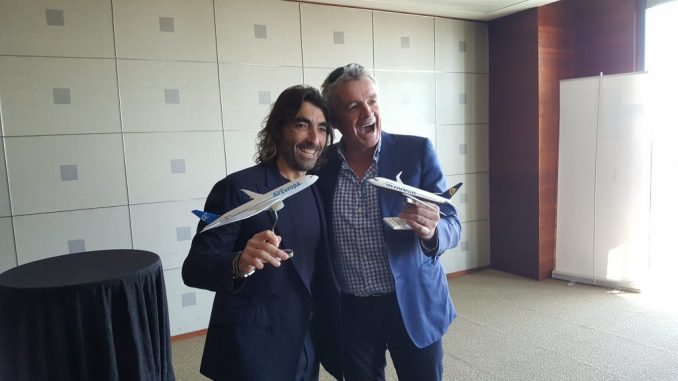 In May 2017, Irish ultra-low-cost carrier Ryanair and Globalia Group's Spanish carrier Air Europa announced a partnership that would advance in phases towards an improved passenger experience. The goal was simple: to mutually benefit from the other company's route offerings. Now, that plan seems to be moving forward.
Air Europa wants to use the extensive intra-European network that only Ryanair can offer to reach North, Central and South America's customers who arrive in Europe via its Madrid hub. Currently, the airline focuses on long-haul flights and intra-European flights, but mainly to Europe's larger cities. Whereas, Ryanair has the ability to serve Europe's smaller cities from its base in Madrid.
The proposed joint venture took a step forward last week when, at a press event, both companies showed that now, passengers can book any Air Europa flight from the 15 cities it serves within Europe to reach Madrid, and onwards to sixteen countries on the American continents that Air Europa serves through Ryanair.
Ryanair's CMO Kenny Jacobs said at the event, " Ryanair is pleased to extend our partnership with Air Europa. This connecting flights service operated by Air Europa, is the latest initiative under our 'Always Getting Better Programme' and is an extension of the successful partnership with Air Europa which we launched last year, and which we hope will continue for many years."
In a future stage, that is expected to be fulfilled within this year, Ryanair customers will be able to connect with any Air Europa long haul flight in a single ticket sales operation. The company has made clear that the negotiations are not exclusive though: in a statement, Ryanair said that it is "continuing its discussions with a number of other long haul airlines on potential feed and connecting flight partnerships."
Globalia Group's CEO Javier Hidalgo said, "We are satisfied with the partnership's successful development which has placed Air Europa at the forefront and has significantly strengthened its competitiveness in the sector."
The Spanish airline is continuing the modernization of its fleet. Both in its long-haul operations, with the incorporation of the new Boeing 787-9, and its middle-to-short haul, with the progressive arrivals of three new Boeing 737-800 aircraft in 2018.
"Air Europa has one of the most modern and young fleets in the world and has made them available to all the Irish airline's clients, offering them the best value for money in flight," Hidalgo concluded.
As a continuation of the negotiations started in 2017, it is an expected step for both companies to cooperate in markets where they are not competing. It is still uncertain, however, how the regional offerings that overlap on European routes are going to coexist.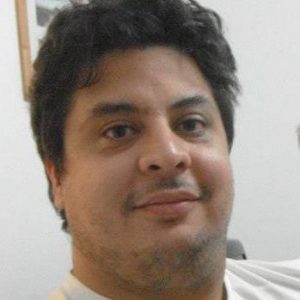 Since a little kid, Pablo set his passions in order: aviation, soccer, and everything else. He has traveled to various destinations throughout South America, Asia, and Europe.

Technology and systems expert, occasional spotter, not-so-dynamic midfielder, blogger, husband, father of three cats; he believes that Latin America's aviation industry past, present, and future offer a lot of stories to be told.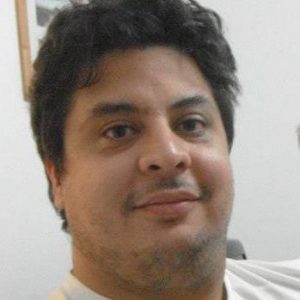 Latest posts by Pablo Diaz (see all)