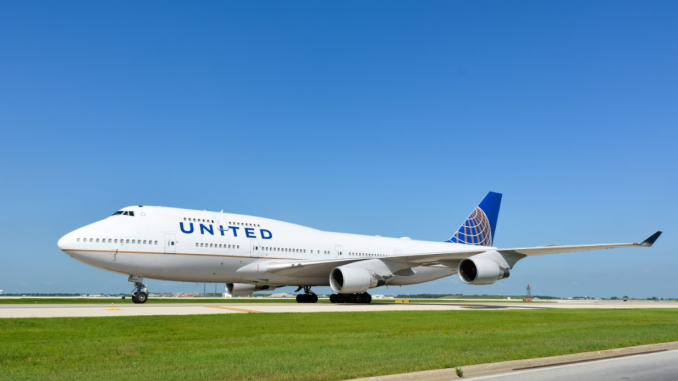 Members of United Airlines' Mileage Plus program, the Chicago-based airline's frequent flyer loyalty program, will have the chance to say one last farewell to United's now-retired Boeing 747-400 aircraft. Through its MileagePlus Exclusives program, members with an excess of award miles can bid on access to private events ranging from meet-and-greets with celebrities to attending prestigious award shows.
The most recent offering, however, is a tour of an aircraft disassembly center in Tupelo, Miss. operated by Universal Asset Management (UAM) where United sent its last Boeing 747s to be stripped down. At the conclusion of the tour, the lucky winners will get to have a champagne toast inside the aircraft's first class cabin, as well as have dinner with the Queen outside of the hangar in which the aircraft are stored and disassembled.
This is the perfect opportunity for those AvGeeks that didn't get to say goodbye to the 747 before the last two U.S. airlines, United and Delta, retired them over the past year. United flew its last revenue 747 flight in November from San Francisco to Honolulu to mimic the airline's first flight with the quad-engine aircraft.
If you want in though, you'd better act fast as bidding closes on May 24 at noon central time and the trip takes place from June 1 to June 3. However, as with all royalty, getting exclusive access will cost you. These MileagePlus Exclusives events operate on a bidding system comparable to an auction. The current bid for this experience? 103,000 award miles and rising.
By comparison, 103,000 award miles is enough for 4 domestic roundtrips or 1.5 roundtrips to Europe, Asia or South America with United Airlines Saver Fares. Awards miles on United can also be used for first class upgrades, hotel bookings, car rentals and even online shopping. However, United promotes these events as not open to the public and reserved for the airline's most loyal customers, adding to the exclusivity of the affair.
Clearly, these events aren't for those saving up for the trip of a lifetime, but for those with more than enough MileagePlus miles to spare this is a great way to have one final goodbye the only Queen to ever reign in the U.S. Additionally, if you account for the fact that the event includes two roundtrip tickets to Memphis, two-night accommodation at a Marriott in Memphis, a champagne toast, dinner, and transportation to UAM's facility, 103,000 award miles sounds relatively inexpensive.
Surprisingly, though, it isn't the most bided item on MileagePlus Exclusives. Currently bidding for more than the dinner with the Queen is a meet-and-greet with Maren Morris and Granger Smith with roundtrip airfare to Santa Rosa, Cali. and VIP tickets to Country Summer currently going for 113,000 award miles and a behind-the-scenes tour of Airbus and Boeing flight simulators at United's Flight Training Center in Denver currently going for 275,000 miles.
However, unlike some other events, even if you shell out the 103,000 award miles, which will go up as the bidding continues, you'll have to share your romantic dinner for two with the Queen of the Skies with other MileagePlus members, as the event is a shared event. One of the packages is even more exclusive, reserved for United's MileagePlus Chase Cardmembers.
Despite the shared experience, you will be one of a handful of people to be the last to proclaim, "God Save the Queen!" with a glass of champagne in hand and standing in her sanctum sanctorum, the holy of holies, the first class cabin of a Boeing 747-400 aircraft. Who else can say they've done that?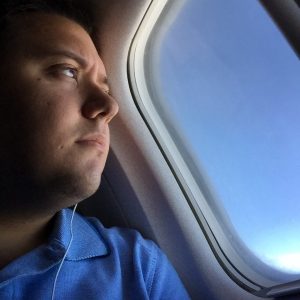 Tom has been flying for as long as he can remember. His first flight memory was on a Song Airlines 757 flying from LaGuardia to Orlando. Back then, he was afraid to fly because he thought you needed to jump off the plane in order to get off. Some years later, Tom is now a seasoned traveler, often flying to places just for the fun of it. Most of the time, he'll never leave the airport on his trips. If he's not at home or at work as a Line Service Technician at Long Island MacArthur Airport, he's off flying somewhere, but only for the day.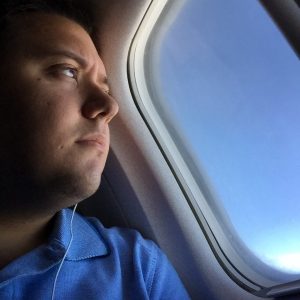 Latest posts by Thomas Pallini (see all)