Travelers set to fly through French airspace on Tuesday may be greeted with a shock after numerous flights have been left as cancelled due to planned strikes by French air traffic controllers.
A variety of airlines have had to put plans in place to accommodate passengers, such as with refunds or re-booking, on affected flights. Ryanair has called the striking "unjustified" and has already notified affected passengers of cancellations and potential delays.
The striking has occurred at a bad time for European travelers as the summer season is just about to begin; a peak time for holidaymakers to head to the Spanish coast or French countryside.
Airlines For Europe (A4E), a European pressure group with members including major companies such as easyJet, Lufthansa Group and IAG – the parent group of British Airways, Aer Lingus and Iberia – has said that there is likely to be a severe impact on EU carriers and their passengers.
Due to the high frequency of these strikes, a petition has been set up by A4E to lobby the European Commission and the European Parliament, as well as EU Member States to protect Europe from repeated disruption as a result of air traffic control strikes. According to the petition's website:
"Keep Europe's Skies Open is an online petition established by A4E to prevent Europe's consumers and businesses from having their travel plans disrupted by small groups of Air Traffic Control (ATC) unions going on strike and closing the skies over Europe."
The petition states that over 200 days of disruption has been caused for millions of holidaymakers across Europe since 2010 by ATC unions, impacting the European economy and tourism.
One of the pleas from A4E's petition is that unions provide a notification 21 days before a strike so that airlines and passengers can prepare accordingly. They also hope that other European Air Traffic Controllers will be able to manage affected airspaces to minimize the impact of strike action.
French ATC handles more flights than any other country in Europe. The French aviation authority DGAC has issued a notice requesting airlines flying to French cities including Lyon, Marseille and Paris-Orly to reduce the number of flights that they will be operating tomorrow. The union USAC-CGT has said its members will strike "for the defense of public service."
British Airways has cancelled at least 36 flights between London and France, Spain, Italy and Switzerland – Barcelona being the worst affected with three flights cancelled from Heathrow. The airline has promised to use larger equipment where possible to reduce the levels of disruption. Over 60 percent of easyJet's flights operate through French airspace, so they have advised of delays and cancellations.
Airlines have advised passengers who are traveling on May 22 to or near France to check their flight's status on the website. Air France has allowed passengers who were issued tickets for flights operated by themselves or HOP before May 18 to postpone their trip until May 25.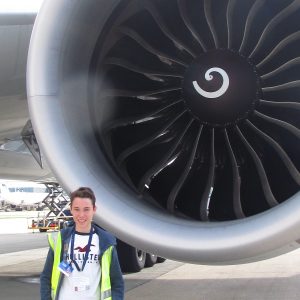 Connor has been in love with flying since the first time he boarded a plane when he was 5 years old. He loves all things aviation, and he hopes to make that his full time career in the future.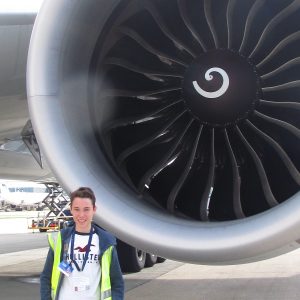 Latest posts by Connor Sadler (see all)