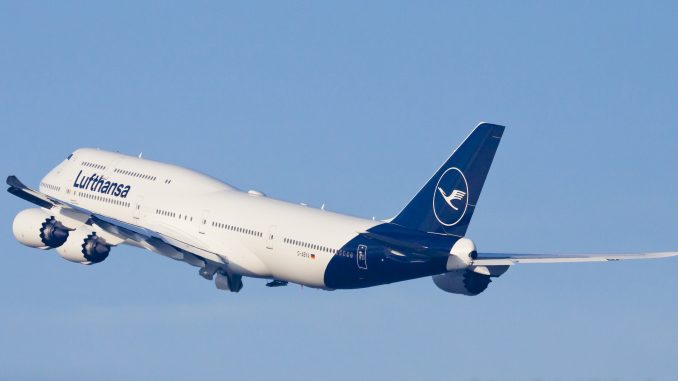 Starting this summer, all Lufthansa Group passengers will have the option to book Economy "Light" fares on routes to and from North America on flights operated by Lufthansa, SWISS, Brussels Airlines, and Austrian Airlines.
The cheaper fare is aimed at passengers traveling with only carry-on luggage as well as those not requesting ticket flexibility. Passengers also have the option of adding one piece of luggage or requesting a seat reservation.
Economy "Light" passengers will still receive on board meal and drink service for no additional cost.
The new fare option has been in testing since October 2017 on select routes between North America and Sweden, Denmark, and Norway.
"Light" fare was first introduced by the Lufthansa Group in 2015 on flights within its European route network. A few differences have been made with the new cheap fare. The option of canceling or rebooking flights have been removed. In addition, the preexisting free bag allowance has been removed.
Currently, the lowest fare offered by Lufthansa Airlines, Economy Class includes one piece of check-in luggage and a free choice of seat.
Economy Flex also includes a free checked bag and free seating choice, just as the Economy Class. However, Flex offers the availability to rebook or change a travelers itinerary at no additional cost.
Similarly, the lowest fare at British Airways also includes a basic fare consisting of one carry-on bag with the option to add a checked luggage and the option to select a seat. Drinks and snacks are available during flights as well.
In the United States, Delta Air Lines has a Basic Economy option which includes a free carry-on bag with checked bag fees changing per route. Seat assignments are also free after the check-in process is complete. Unlike Lufthansa Group's "Light" fare, Delta and British Airways do not allow itinerary changes.
Matthew Garcia became interested in aviation at the age of 12 when he installed Microsoft Flight Simulator X on his computer. He was instantly "bitten by the bug" and has been in love with aviation ever since. Matthew took his first introductory flight in 2013 and began normal flight training in February of 2015. Over the years, Matthew's love and knowledge for aviation has grown tremendously, mainly due to FSX. Garcia flies highly advanced aircraft in a professional manner on a highly complex virtual air traffic network simulating real world flying. In 2016 Matthew achieved his private pilot certificate from the FAA. Now he studies journalism at the University of Nebraska at Omaha.
Latest posts by Matthew Garcia (see all)