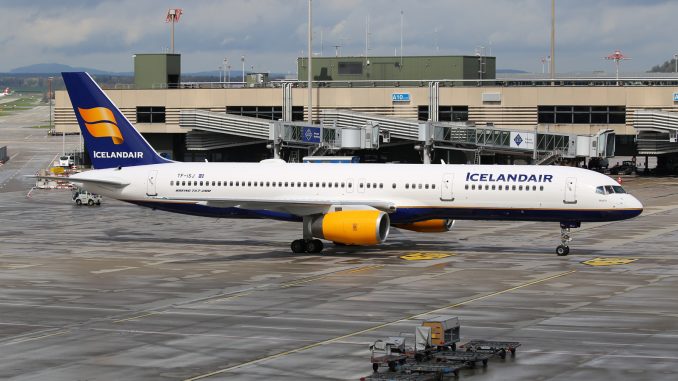 With tourism in Iceland growing exponentially in popularity among Americans, so have flights to and from the island nation. Historically, the country's flag carrier Icelandair has been provided the bulk of the service from Iceland to the United States, as it has the home-field advantage and a singular hub.
However, the airline's stronghold on even its most popular routes has been waning due to increased competition from Icelandic WOW air, unsurprisingly, but also from American carriers realizing the potential in flying to Iceland. In the new battle for customers between Icelandic and American carriers, the unlikely victor has been the New York area.
As one of the airline's longest-serving routes, Icelandair has been flying to New York's JFK Airport for over 60 years, according to its website, expanding that service to the New York area with flights to Newark's Liberty International Airport in 2013. Flights to New York have always been popular for Icelandair, with the airline operating two flights per day on some days of the week on a mix of its Boeing 757s and Boeing 767s, which is what fueled the Newark expansion.
While it appeared that Icelandair was going to remain the sole link between New York and Iceland, with further connections onto mainland Europe, Delta introduced service from its growing New York-JFK hub in June 2011. While the route started out as a seasonal route operated using the airline's Boeing 757-200 aircraft, it was the beginning of the end of Icelandair's sole grip on New York.
Delta's new flight wasn't direct competition to Icelandair, despite sharing the same route. Icelandair caters to those going onwards to Europe and looking to make a stop in Iceland, while Delta's flight catered to those solely traveling to Iceland, as it didn't have many connection options for passengers from Keflavik Airport.
As opposed to Icelandair's return flight to JFK, which departs Keflavik in the evening once the flights from mainland Europe arrive and are serviced, Delta's flight didn't stay in Iceland too long before returning to New York, departing Keflavik usually less than two hours after arriving to land back in New York in the early afternoon.
The coming years would see a slow drip of expanded service between New York and Reykjavik from a small variety of airlines with a small variety of aircraft. As previously mentioned, Icelandair greatly increased its New York-JFK service with up to 10 weekly flights, including some twice-a-day services leaving within an hour of each other and using its largest aircraft, the Boeing 767-300ER, and started service to nearby Newark in 2013.
Delta made its seasonal flight from New York a year-round service and complemented the route with a seasonal flight from its hub in Minneapolis in 2016, challenging Icelandair yet again as the airline provides daily and sometimes twice-daily service to Minnesota's largest city. It was the first U.S. airline flying year-round service to Iceland.
The next airline to serve New York would be low-cost carrier WOW air with service to Newark, a favorite among low-cost airlines looking to serve New York. With its fleet of Airbus A321s, WOW's addition of Newark service in 2016 gave customers the first low-cost option to Iceland and was a direct attack on Icelandair's New York stronghold.
It wasn't long before the airline was looking to expand its New York operations, if only just to show Icelandair that it's a worthy competitor, and announced that it would be starting service to JFK, a solidly Icelandair stronghold. On April 27, the first WOW air flight landed at JFK and returned to Iceland with AirlineGeeks onboard.
While JFK was receiving new service, Newark was getting an upgrade as well. WOW added an additional flight from Newark, departing just after midnight and earlier that month, Icelandair had put its newest aircraft, the Boeing 737 MAX 8, on the Newark route for its proving runs following its delivery to the airline. It wouldn't be the last time that Newark received an upgrade in service to Iceland.
United Airlines announced last September that it would be entering the ring with seasonal service from Newark, its closest hub to Iceland, using its Boeing 757-200 aircraft. The new route began on Thursday, bringing the total flight count between Iceland and the New York area to 8 flights on four airlines. Various aircraft can be seen on the route such as the Boeing 767-300ER, Airbus A321, Boeing 737 MAX 8, Boeing 757-300 and, more than the rest, Boeing 757-200.
While United's new service is seasonal for Iceland's popular summer season, the addition solidifies the New York/Newark to Iceland route as one of the most popular routes to and from the New York area. With 8 daily flights during the summer, there are more flights from New York to Iceland than there are to other popular European destinations such as Dublin or Lisbon, both serviced using Boeing 757 aircraft on some airlines.
This also comes as Icelandair and its main competitor WOW air are starting service to new U.S. destinations at a breakneck pace. Following the start of service to JFK, WOW air has expanded to cities such as Cincinnati, Cleveland, St. Louis and Dallas, while Icelandair started new service to Cleveland and Kansas City, with planned additions to Baltimore, San Francisco, and Dallas.
With more flights to Iceland from the U.S. than ever, New York isn't the only city benefitting and it's clear that passengers are benefitting the most here. Expanded service and increased competition serve only to lower fares and make travel to Iceland, and mainland Europe, more possible than ever. If you've never visited the beautiful country high up in the North Atlantic, now's the best time to do so.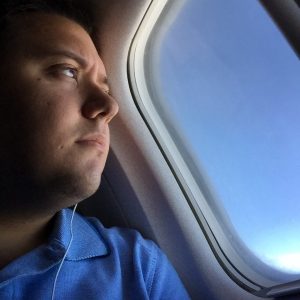 Tom has been flying for as long as he can remember. His first flight memory was on a Song Airlines 757 flying from LaGuardia to Orlando. Back then, he was afraid to fly because he thought you needed to jump off the plane in order to get off. Some years later, Tom is now a seasoned traveler, often flying to places just for the fun of it. Most of the time, he'll never leave the airport on his trips. If he's not at home or at work as a Line Service Technician at Long Island MacArthur Airport, he's off flying somewhere, but only for the day.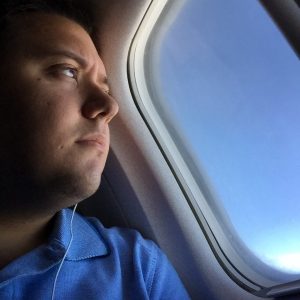 Latest posts by Thomas Pallini (see all)